Pierre L. Morrissette Institute for Entrepreneurship
Steve Suske, MBA '77 - Making an industry his own
Shanthal Perera
|
Jun 13, 2019
Steve Suske, MBA '77 has been part of the Ivey New Venture Project for over 10 years as an Entrepreneur-in-Residence (EIR).
For students, Suske is a double-edged sword. If he really likes an idea or a team, there's a real opportunity that they might be invited to present to his team in Oakville; however, if he thinks the idea is a dud, he will let them know in no uncertain terms.
It's not that he's trying to put on his best 'Simon Cowell.' He really enjoys the opportunity to interact with students and wants to give them a taste of real-life entrepreneurship. Do they have what it takes to take the hits, pivot and stay passionate about their idea?
Broadening horizons at Ivey
Suske knew early on that he was a born leader and entrepreneur. Whether it was setting up plays in his backyard, or selling apples for the Boy Scouts, Suske found himself being the leader of every group he was involved in.
After completing his Philosophy degree at King's University College at Western University, Suske joined the two-year MBA Program at the Ivey Business School.
Getting into the class of '77, Suske jokingly admits that he didn't know a debit from a credit. Still, he always felt he wanted to be a businessman.
"It wasn't till I got to Ivey that I got to learn the basics of business, and the whole idea of strategic thought in terms of business... I really felt that I was in a milieu I was meant for," said Suske.
The Ivey experience was so impactful that he convinced two of his brothers to go through the program as well. Since then, his daughter, Elizabeth Suske Murira, MBA '10, and one of his sons-in-law, Steve Graham, MBA '10, have also completed the Ivey MBA program, and his niece, Allie Suske, HBA '15, has completed the Ivey HBA program.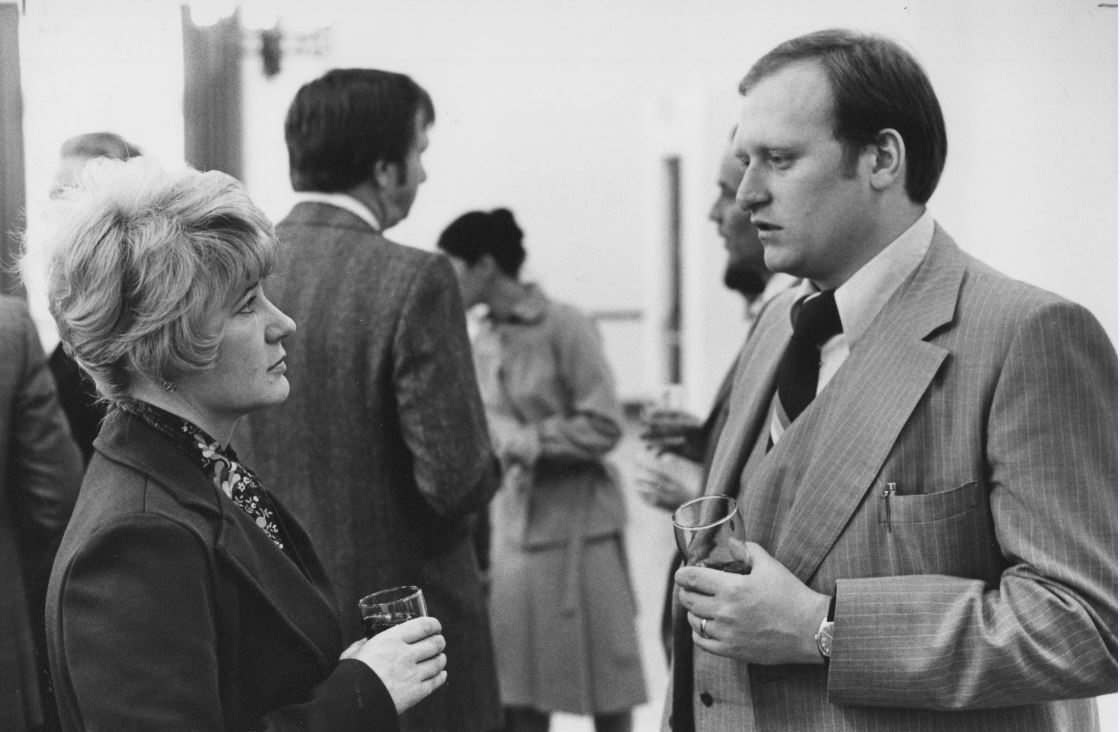 During his two-year program at Ivey, Suske won a job working in small business consulting and, together with classmate Jamie Gibbs, MBA '77, racked up the most sales and contracts during the summer. Suske found that he really enjoyed speaking with small businesses and helping them with their problems. It was an experience that made an indelible mark on Suske's career, and one he continues to play out with student groups each year.


Finding his passion
A few years after graduation, Suske found himself working with the Marcil Group, which is where he made his first foray into seniors housing. He was brought in to settle a partners' dispute at Erin Mills Lodge in Mississauga, which he described as 'World War III.'
"I didn't know a nursing home from a retirement home until I did that first deal. What I did know was real estate, and what I did know was conflict resolution," said Suske.
With his strong set of interpersonal skills, Suske was able to bring all the parties to the table and settle the lawsuits.
Through this experience, Suske discovered both the opportunities and the challenges that lay in the seniors housing space. It was very capital intensive. For example, to build a 140-suite retirement home would require at least $10 million in equity. However, no one could deny the realities of the demographic hockey stick taking shape across North America, and that presented a real opportunity.
But Suske had to go out on his own to realize his full potential, as well as what he could do in the seniors housing sector. The push to go it alone came in 1985, when the Toronto office of the Marcil Group did $2.2 million worth in fee business, of which Suske brought in $1.9 million. When his paycheck didn't reflect his work, Suske decided to leave the firm and establish Devonshire Financial. It would be the first of many ventures.
As he looks back at his journey, Suske sees each experience and venture as an important stepping-stone for what he has accomplished.
Today, his name is synonymous with Chartwell Retirement Residences, Canada's largest owner and operator of seniors housing, of which he was the founder and CEO. Chartwell was also the first seniors housing company to go through the IPO process. Suske also founded Regal Lifestyle Communities Inc. (later privatized by Revera Inc. and Welltower Inc.) All that equals a lot of sweat equity for Suske, and has earned him the moniker 'Dean of Senior Housing.'
When I get involved in something, I get passionate about it. You have to have passion to achieve any kind of success. You have to be resilient, you have to be able to take the ups and downs, and get up when you've been knocked around, and just keep working.
While he is proud of the Chartwell legacy, Suske's personal highlight has been the success of Suske Capital Inc., the private equity firm he began in 2009. "That's where I created real wealth for my family," said Suske, of the company that's become a real family affair.
His son and right-hand man, Steve D. Suske, and daughter, Elizabeth Suske Murira, MBA '10, are Vice Presidents at Suske Capital, and his son-in-law, Steve Graham, MBA '10, is a Senior Vice President. In addition, another daughter, step-daughter, step-son, daughter-in-law, and nephew are also part of the Suske Capital team.
"It's very much a family business. It's nice to have them around and be part of it. We have fun working together," said Suske.
Whilst establishing Suske as a leader in seniors housing development, Suske Capital has also allowed him to embrace other opportunities. Today, Suske's solar power company, Polski Solar, is in the process of building 200 megawatts of solar farms in Poland, and he has also made a recent foray into renewable natural gas.
At 68, Suske has his hands full and is hoping to concentrate fully on the opportunities within the seniors housing sector.
"My wife would kill me if I bought another business," jokes Suske.
The retirement homes Suske was helping develop in the 1990s and early 2000s would take 24-36 months to reach full occupancy. Today, those buildings are filling up within a year.
But seniors housing is not merely a business; it's about taking care of people's moms and dads, said Suske. He knows how important family is and has enjoyed sharing his journey with his own.
Giving back to Ivey
For years, Suske has continued to give back to Ivey in appreciation of the business foundation, experience, and network he formed during his MBA.
He is a supporter of the Ivey Real Estate Club and has been a longtime member of the Ivey Entrepreneurship Advisory Council, advancing entrepreneurship as a career option amongst students.
In 2018, Suske provided a gift of $500,000 to the Ivey New Venture Project and Entrepreneur-in-Residence Program, which is the foundation of Ivey's entrepreneurship education.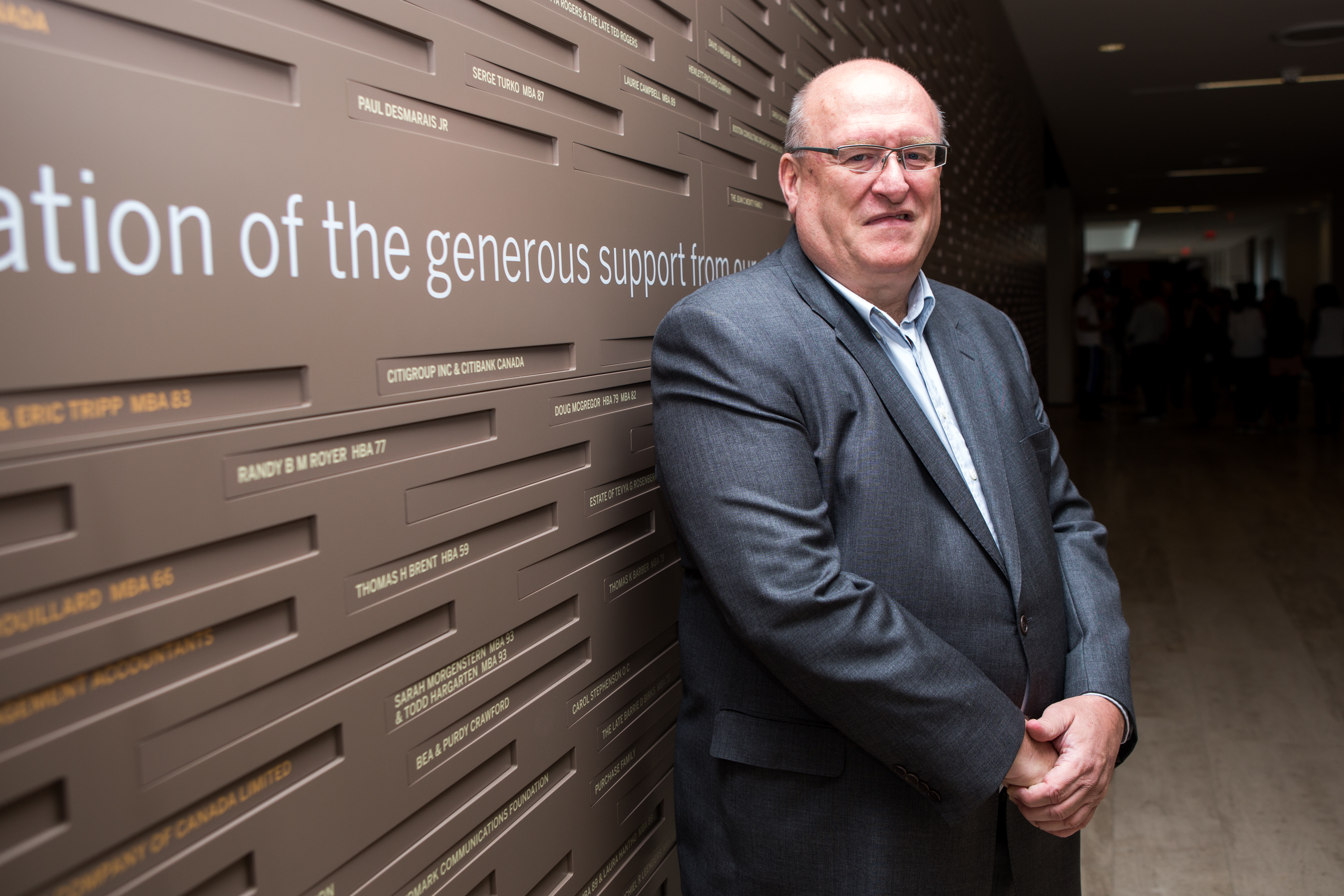 He is a frequent fixture of the program, guiding student teams as they build their business, as well as judging teams' final presentations. Suske admits that he can be a little too hard on the students sometimes, but he is always enamoured by the current crop of students and their intelligence.
Being part of the New Venture Project, and the Ivey Business Plan Competitions has also helped Suske connect with other Ivey alums and entrepreneurs.
"You can easily go to Ivey and just take off afterwards, but I find that the networking that I get within the entrepreneurship community is really significant," said Suske, who is currently doing business with three fellow EIRs.
Together, Suske and the other EIRs provide students some real-life lessons of being an entrepreneur. It is a career option but might not be for everyone.
Suske notes that you can do well from a salary point-of-view if you make a career at a bank or consulting firm, but for him, life is also about creating net worth.
"And the only way that I can see making that net worth is by not working for somebody else."