Pierre L. Morrissette Institute for Entrepreneurship
Thinking of Small Businesses during COVID-19
David Simpson
|
Mar 19, 2020
At the Business Family Centre, part of the Pierre L. Morrissette Institute for Entrepreneurship, we celebrate entrepreneurial families and the importance that they have in our economy. Most of us know that business families produce 70 to 85 percent of the GDP of this country, and yet we often think of them as just the small business owners. 
Today, we're faced with a couple interesting stories because of the coronavirus and what it's doing to our economy. On the one hand, I would point out that some of the largest companies in Canada are indeed business families; whether that's Linamar, Maple Leaf Foods, McCain's, Power Financial Corp, or Canada Life. Our families are really the backbone of this economy. They are looking at a difficult season ahead with plenty of uncertainty nationally and internationally.
But even more, the impact of the coronavirus is taking a massive toll on the small business owners.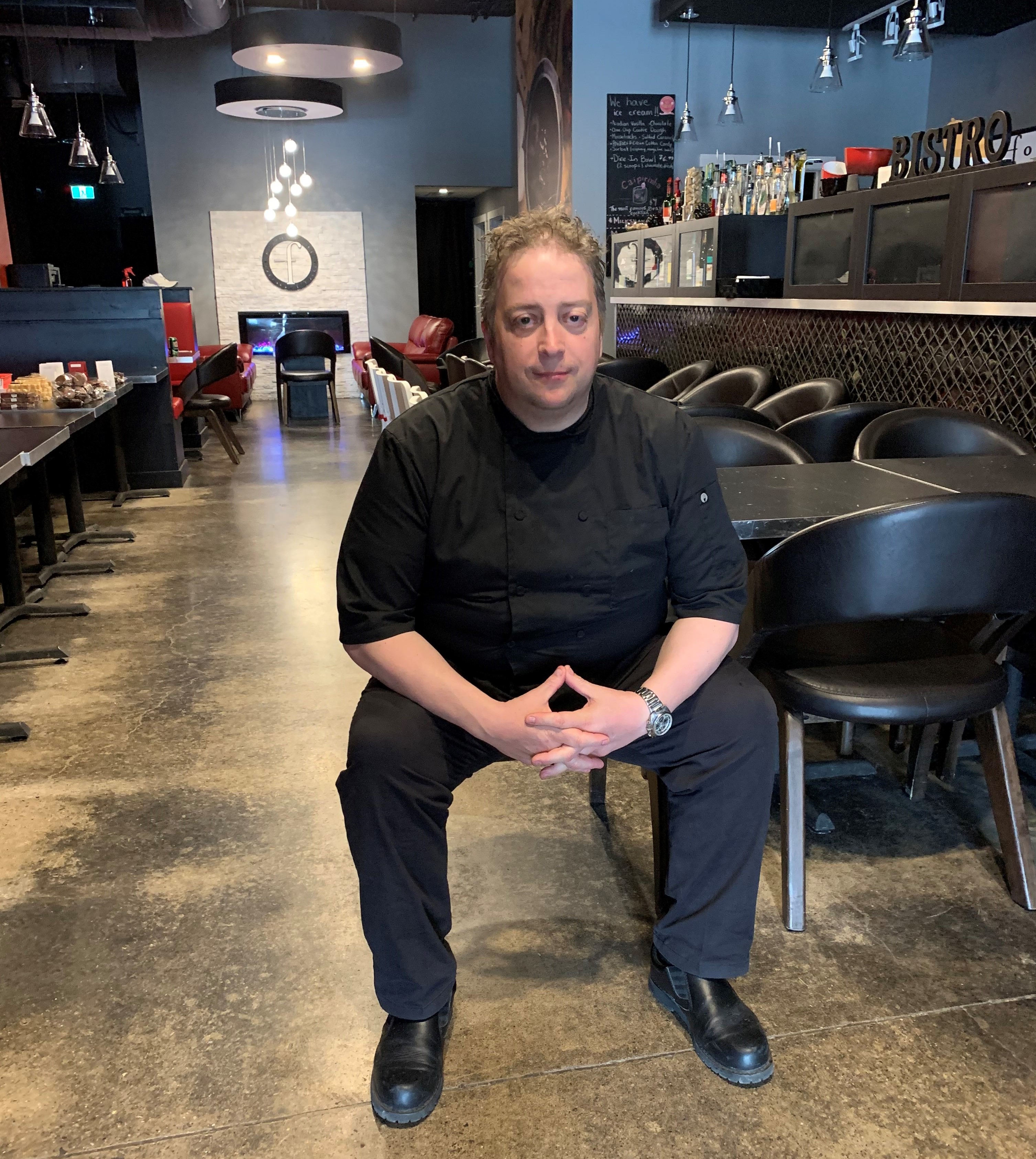 The picture you have here in front of you is my friend, Marc Forrat. He has the typical entrepreneurial story. Hailing from both Brazil and France, Marc is a French chocolatier by training, who immigrated to Canada, and wanted to start a business on his own. He has been a chocolatier for over a decade now in various incarnations, with his latest venture being the Forrat's Chocolate Lounge in the north part of the city's Masonville area.
And as I was thinking about our entrepreneurial families, the government is planning all sorts of efforts to help our economy. But if you recall from the 2008 crisis, some of the criticism of the bailout was that the actual help went to the banks, investment banks, and some of the larger corporations that in fact were part of the problem.
With our current crisis, the economic fallout has been precipitated from a health problem, rather than a financial system problem. And rightly so, we are taking all steps to help the general population and people affected. But as I start thinking about the packages of support for things like the airline Industry, which are widely-held public companies or owned by successful private equity companies, I think back to the small businesses in our communities.
As a small business owner myself, I see my colleagues in the restaurant business that I've been involved with, having to lay off employees, and I come back to the picture of Marc. Marc has worked so hard to put together the Chocolate Lounge, to take his passion for chocolate and share it in a fun and friendly way. He's been a great asset to our business school. He often comes in and talks to our students, or we will watch his Dragons Den episode, where as a young man, he pitched his idea. The dragons all loved his passion and the artistic side of his business.
It is such a hard decision to close the doors of a small business, when you're responsible for employees and feeding your own family. And as we think through the ramifications of the coronavirus, to those of us that are fortunate to have some diverse ability to make income, let's think about those businesses that are really the backbone of our community.
They are the sponsors of our kids teams, they support our educational institutions with field trips, and tours. The service Industry is made up of many husband-and-wife teams that with goodwill and good skill work hard to make a living for their family. They are going to be devastated over these next few weeks. To the best of their ability, they are trying to do interesting things, like providing take-out and online options. 
So when you have a chance, think of a happy guy like Marc and ask yourself, what could I do to support him today? What could I do to put a smile on my own family's face by having some chocolate delivered? What could I do with the many small business owners that are struggling, and will struggle for the next several weeks and months until we get this under control?
So today, I ask all of our friends in the Ivey Network, take a look at the Marc's in your community. Who could you support and help have a better day?
Everybody stay safe, and let's beat this thing.