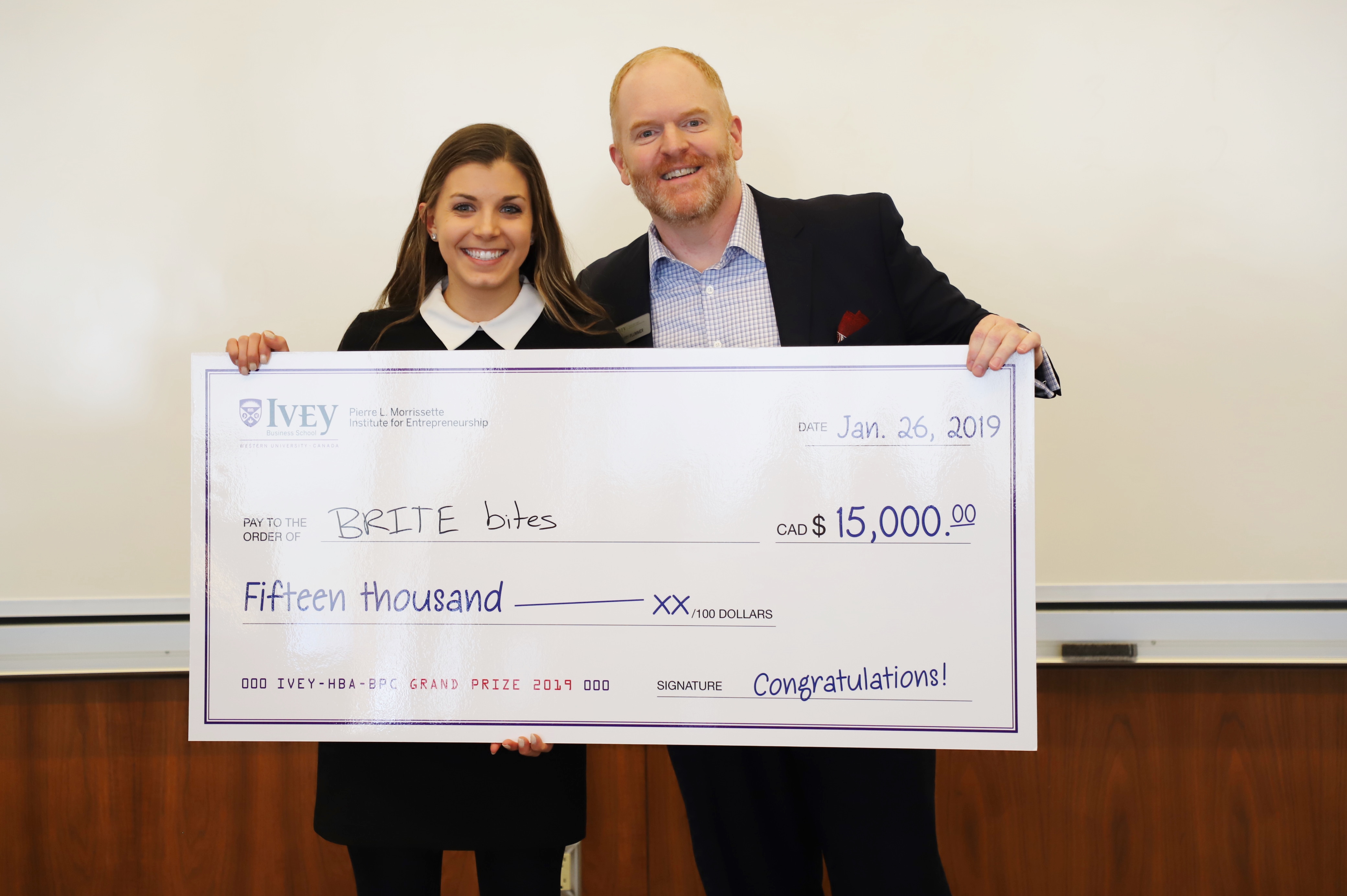 The Ivey Business School will host entrepreneurial undergraduate teams from across Canada for the Ivey HBA Business Plan Competition. With a prize pool of over $20,000, the competition is open to undergraduate teams from universities across Canada & the United States and will include a stellar panel of experienced investors and entrepreneurs.

The winning team will receive $15,000 and prizes will also be awarded to the 2nd and 3rd placed teams, as well as the Pembroke Management Prize in Social Enterprise.
The competition is open to all undergraduate students from all disciplines. 
How to apply
The 2019 Ivey HBA Business Plan Competition will use rules and guidelines for submissions set out by the Venture Labs Investment Competition (VLIC). For complete information on Eligibility Rules and Submission Requirements, please read the Competition Rules.
If you have any questions on eligibility, please contact us at iveyentre@ivey.ca.
Application Process:
Teams chosen for the competition will need to provide a completed business plan a week prior to the competition. For more details on the format, read the Competition Rules.
Important Dates & Deadlines:
Intent to Compete: November 6, 2020
Executive Summary: November 6, 2020 by 12.00 pm
Business Plan Due: January 18, 2021
Competition Weekend: January 21-22, 2021
For more information, please contact Shanthal Perera at sperera@ivey.ca