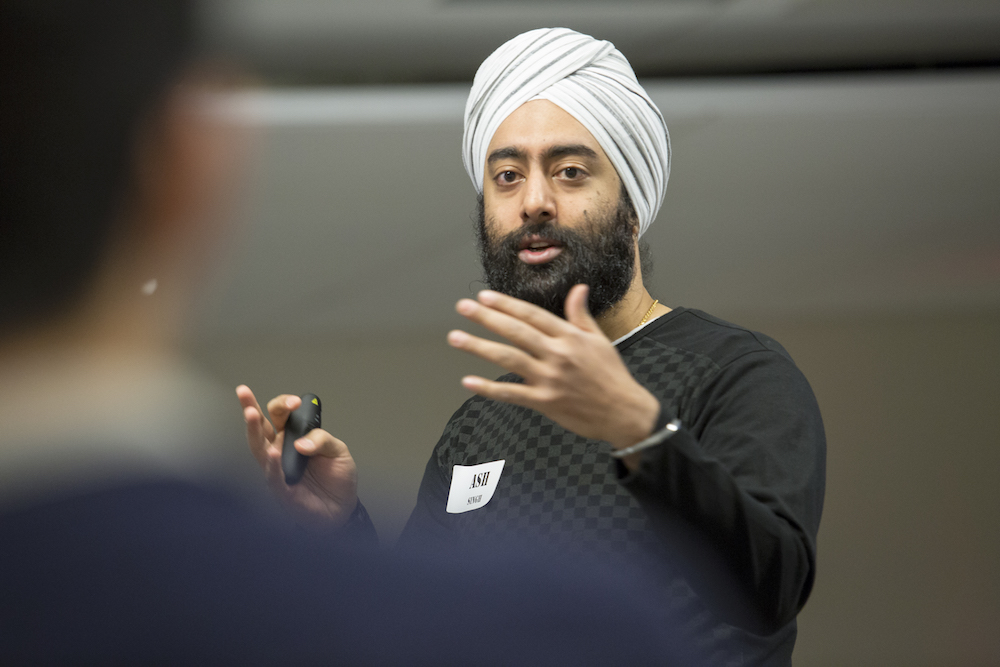 For more information on the 'Master the Entrepreneurship Skillset' Program, click on the button above.
The Entrepreneurship Bootcamp with serial entrepreneur Ash Singh, HBA '04 is an experience that is designed to provide the tools to build and launch Startup from raw ideas. Since 2015, over 300 students across Western have gone through this life-changing experience.
I never had to learn so much in such a short period of time. I gained practical insights into fields that entrepreneurship courses that I've already done didn't cover.
Philipp Ladner, Exchange Student from University of St. Gallen
The Entrepreneurship Bootcamp provided me with an excellent blueprint for putting together a cohesive business plan for a startup. Ash is very insightful and inspired us to view entrepreneurship as a feasible career.
Niko Virvilis, MSc '19
The bootcamp will pace you, hour-by-hour, through a syntax for the creation of a startup company out of a raw idea that you can pitch with confidence to qualified investors within 48 hours of a cold start.
You don't need an idea, or a pre-existing team, or certainty to attend and succeed at this bootcamp - but you do need to keep an open mind and work hard. Explore what you are capable of achieving.
Why be part of the Bootcamp?
Understand Disruption Drivers - Acquire a concrete view of the key strategic drivers of entrepreneurship & disruption.
Put the right team in place - Analyse the organisational and team capabilities needed to support a Startup
Leave with action plans - Develop personal, actionable plans to address the strategy, organisation, and innovation-based opportunities that you face
Blended Learning - Our programs are expressly designed to fit the lives of insanely busy students/professionals like you. Get from idea to investable business in 48 hours.
Pitch Practice - We will help you master your pitch through constant interaction and helpful feedback. If we like your idea, we will fund it
Certification - Get your Entrepreneurship Bootcamp certification upon completion and join our growing community of alumni on LinkedIn.