Andreas P.J. Schotter
Associate Professor, General Management & International Business
F.W.P. Jones Faculty Fellow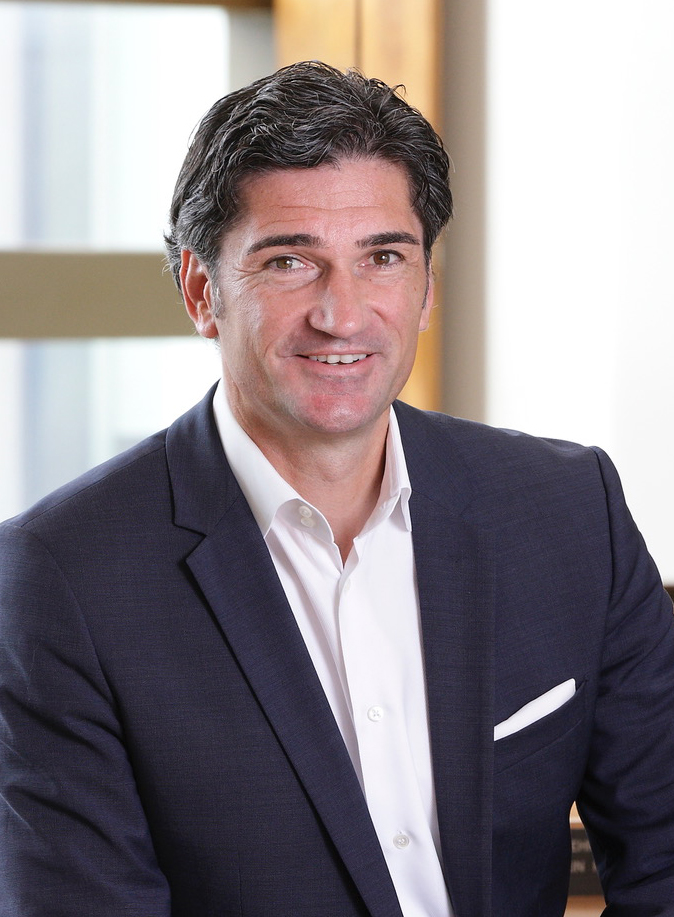 Contact Information
Richard Ivey Building 3365
Expertise
Emerging Markets

International Business

Strategic Management in the Multinational Enterprise

Boundary Spanning Leadership

Business System Disruption
To search for publications by a specific faculty member, select the database and then select the name from the Author drop down menu.
A dual Canadian and German citizen, Andreas Schotter is an Associate Professor of International Business. He also serves as Ivey's Academic Director of the CEMS Global Alliance Masters in International Management program. Dr. Schotter has lived in Canada, Europe, Asia and the USA and holds permanent resident status in Hong Kong. As an international business expert he helps executives and organizations understand the challenges and opportunities posed by the ever increasing turbulences in the global economy. He specializes in how to think strategically and drive the agile decision-making that will prevail in today's volatile, uncertain, complex, and ambiguous business world. His current areas of endeavour include the development of strategies for business system disruption and investigations into boundary-spanning leadership capabilities in global organizations. Dr. Schotter's research has been published in leading academic and practitioner journals including the Academy of Management Journal, the Journal of International Business Studies and the MIT Sloan Management Review amongst others. He has authored numerous book chapters, cases, and a book on strategic management frameworks. In addition to his academic work Dr. Schotter collaborates closely with leading multinational corporations from North America, Europe, Asia, the Middle East and Latin America on emerging market strategies and international leadership development.
Before embarking on an academic career Dr. Schotter was a senior executive with several multinational corporations in the luxury consumer goods, automotive and industrial equipment industry. He was the Asia Pacific Regional Managing Director for Bitzer International, a leading manufacturer of commercial HVAC equipment headquartered in Germany. He also worked as General Manager for Linde AG in China and in various executive functions for Volkswagen and the Lancaster Cosmetics Group.
Dr. Schotter holds a Masters in Economics and Business Management from the University of Kassel, Germany and both an Executive MBA and a Ph.D. from Ivey. Prior to joining Ivey as a faculty member in 2013, Dr. Schotter taught at the Thunderbird School of Global Management in Arizona, where The Wall Street Journal recognized him twice as a "WSJ Distinguished Professor of the Year." A hockey enthusiast and passionate rower, he represented his native Germany internationally at Rowing World Championships.
Teaching
Global Strategy (MBA)
Ivey Global Lab (MSC)
CEMS Block Seminar (MSC)
Education
Master in Business Economics, University of Kassel, Germany
EMBA, Ivey Hong Kong
Ph.D. Ivey/Western University
Honours & Awards
Wall Street Journal Distinguished Professor of the Year (2011).
Wall Street Journal Distinguished Professor of the Year (2010).
Strategic Management Society Meeting 2011, Nominated for Best Paper Award for Practical Implication.
Thunderbird School of Global Management; True Spirit of Giving Faculty Award (2011). (This award is closely linked with Thunderbird's core values.)
Top 10 Best Selling Cases Award (Carrefour: Building a Green Store in China), Ivey Publishing (2010).
Top 15 Best Selling Cases Award in Entrepreneurship (Coral Divers Resort), ECCH (2010).
Academy of Management Best Reviewer Award (IB) Annual Meeting (2009, 2010).
Winner of Administrative Sciences Association of Canada 2007 Conference Best Student Paper Award (International Business Division).
Experience
Assistant Professor of Strategic Management, Thunderbird School of Global Management (2009 – 2013)
Partner & Director, Greenhalgh Asia Pacific Pty Limited (2004 – 2008)
Regional Managing Director Asia-Pacific, Bitzer Kuehlmaschinenbau GmbH (2000 – 2004)
General Manager (China), Linde AG (1998 - 2000)
Business Development Manager Asia-Pacific, Linde AG, (1996-1998)
Marketing and Sales Controller North America Region, Volkswagen AG, (1996-1997)
Area Sales Manager: Lancaster Cosmetics Group, Germany (1988-1990)
Research/Course Development
Multinational Enterprise Evolution and Subsidiary Development
Strategic Change in Multinational Enterprises
Boundary Spanning Leadership in MNEs
Emerging Markets Strategy