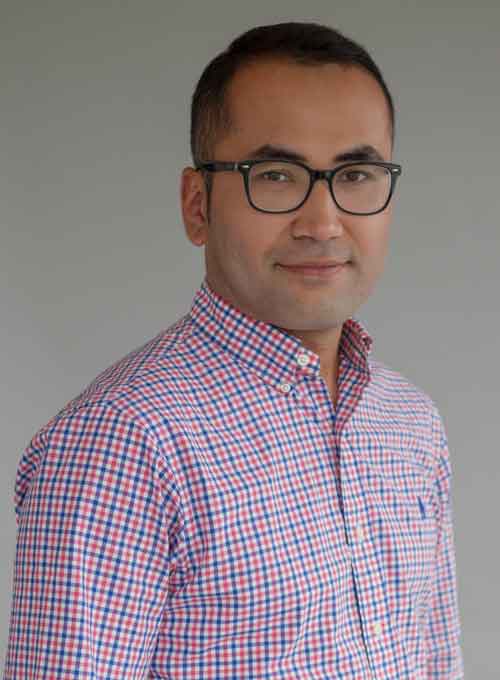 Contact Information
Ivey – Western Campus 2322
Expertise
Revenue Management

Stochastic Approximation

Statistics

Business Analytics

Business Modeling with Spreadsheets

Visual Basic for Applications (VBA)
To search for publications by a specific faculty member, select the database and then select the name from the Author drop down menu.
Aysajan Eziz (a.k.a. Aishajiang Aizezikali) is an Assistant Professor of Management Science at the Ivey Business School. Aysajan's primary research focuses on revenue management and pricing optimization, specifically on the areas of hotel revenue management.
Teaching
Decision Making with Analytics (HBA)
Financial Analytics (MSc)
Education
PhD, Operations & Management Science, Washington State University
MS, Statistics, Washington State University
BA, Business Administration, Zhejiang University
Baker, T.; Aizezikali, A.; Harrington, R. J., 2020, "Hotel Revenue Management for the Transient Segment: Taxonomy-Based Research", International Journal of Contemporary Hospitality Management, January 32(1): 108 - 125.
Pimental, V.; Aizezikali, A.; Baker, T., 2019, "Hotel revenue management: Benefits of simultaneous overbooking and allocation problem formulation in price optimization", Computers and Industrial Engineering, November 137(106073)
Pimentel, V.; Aizezikali, A.; Baker, T., 2018, "An evaluation of the bid price and nested network revenue management allocation methods", Computers and Industrial Engineering, January 115: 100 - 108.
Honours & Awards
CISER Alumni Award for Best MS Statistics Project, Department of Mathematics and Statistics, Washington State University, 2017
Outstanding Graduate Student Research Award, Carson College of Business, Washington State University, 2018
Experience
Instructor, Washington State University, 2015-2018