Brandon Schaufele
Associate Professor, Business, Economics and Public Policy
Energy Consortium Fellowship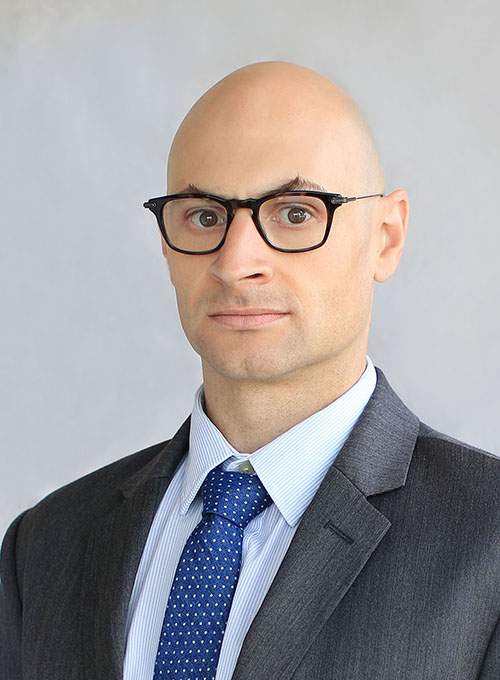 Contact Information
Richard Ivey Building 3325
Expertise
Agricultural Economics

Energy Economics

Environmental Economics

Law and Economics

Regulation
To search for publications by a specific faculty member, select the database and then select the name from the Author drop down menu.
Brandon Schaufele is the Director of the Ivey Energy Policy and Management Centre and an Associate Professor of Business, Economics, and Public Policy at the Ivey Business School. Prior to coming to Ivey, Brandon was an Assistant Professor in the Department of Economics at the University of Ottawa, as well as Research Director of the university's Institute of the Environment. Brandon's areas of expertise are regulation and energy, environmental and agricultural economics. He has published in a range of leading academic journals including, among others: the Journal of Environmental Economics and Management, American Economic Journal: Applied Economics, Canadian Journal of Economics, Journal of Regulatory Economics, Energy Economics and the American Journal of Agricultural Economics.
Brandon served as Research Director of a national environmental policy think-tank and was Chair of the Canadian Resource and Environmental Economics Association. He is currently an Officer and Treasurer of the Canadian Economics Association. Brandon has testified before provincial and federal governments, participated in hearings on major energy projects, consulted for a wide array of companies and law firms on a range of policy topics. Finally, he hosts of the podcast Ergs and Equilibrium.
Teaching
Global Macroeconomics for Managers (HBA II)
Microeconomics for Managers (HBA II)
Special Topics in Statistics (PhD)
Economics, Markets and Strategy (MBA)
Experience
Assistant Professor, Department of Economics, University of Ottawa, 2011-2014
Research Director, Sustainable Prosperity, 2011-2014
Senior Analyst, Litigation Support, MNP LLP, 2005-2006