Brandon Schaufele
Associate Professor, Business, Economics and Public Policy
Energy Consortium Fellowship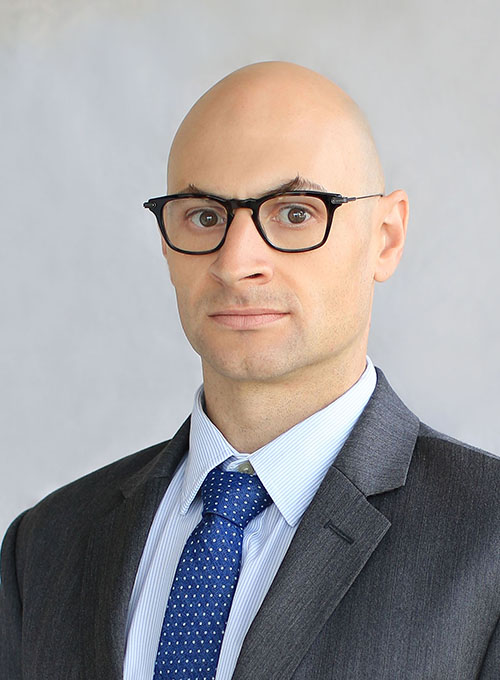 Contact Information
Richard Ivey Building 3325
Expertise
Agricultural Economics

Environmental Economics

Corporate Political Activity

Competition Policy
To search for publications by a specific faculty member, select the database and then select the name from the Author drop down menu.
Brandon Schaufele is an Associate Professor in Business, Economics and Public Policy at the Ivey Business School. Prior to coming to Ivey in 2014, Brandon was an Assistant Professor in the Department of Economics at the University of Ottawa as well as the Research Director of Sustainable Prosperity. Brandon's research focuses on the links between firms, governments and civil society. Topical emphasis is on corporate political activity, agricultural economics, environmental economics and competition policy. Recent research has concentrated on how consumers and firms respond to major Canadian greenhouse gas emission reduction initiatives and the role of executives in election campaigns. Among other places, he has published papers in the American Economics Journal: Applied Economics, Journal of Environmental Economics and Management and the Canadian Journal of Economics.
Teaching
Global Macroeconomics for Managers (HBA II)
Microeconomics for Managers (HBA II)
Special Topics in Statistics (PhD)
Work in Progress
Fremeth, A. and B. Schaufele. 2018. Adding Stakeholders to Protect Profits: The Strategic Use of Impact and Benefit Agreements in Contested Mining Projects.
Schaufele, B. 2018. Elasticities, Tax Rates and Industry Opposition to Unilateral Carbon Pricing: Evidence from Agriculture.
Schaufele, B. 2018. Surcharges versus Rebates: Evaluating a Municipal Electricity Conservation Program.
Schaufele, B. 2018. Carbon Taxes and Cattle: Evidence from Canadian Feedlots.
Rivers, N., S. Saberian and B. Schaufele. 2017. Public Transit and Air Pollution: Evidence from Canadian Transit Strikes.
Fremeth, A., B.R. Richter and B. Schaufele. 2016. Spillovers from regulating corporate campaign contributions.
Experience
Assistant Professor, Department of Economics, University of Ottawa, 2011-2014
Research Director, Sustainable Prosperity, 2011-2014
Senior Analyst, Litigation Support, MNP LLP, 2005-2006