Christian Dippel
Associate Professor, Business, Economics and Public Policy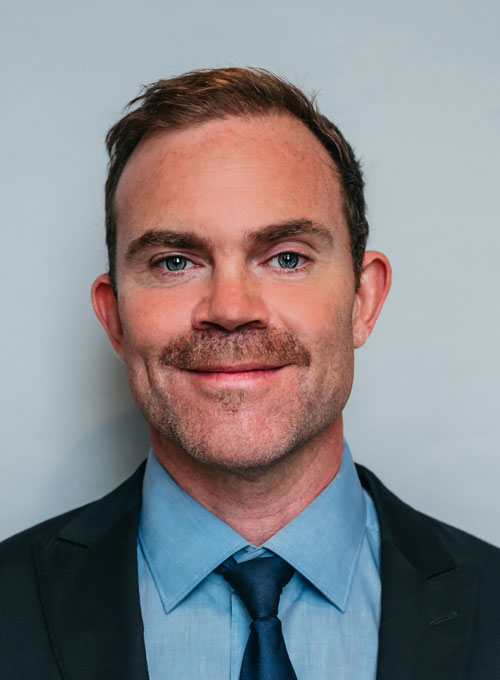 Expertise
Global Macro (Trade and Capital Markets)

Web3/Crypto

Economic History

Indigenous Economic Development

Public-Sector Pensions

Political Economy
To search for publications by a specific faculty member, select the database and then select the name from the Author drop down menu.
Christian is an Associate Professor of Economics at Ivey Business School since 2021, having previously spent ten years at UCLA's Anderson School of Management. He is a Research Associate in Political Economy and Economic History at the National Bureau of Economic Research, a founding co-editor of the Journal of Historical Political Economy, and a Campbell Fellow at Stanford's Hoover Institution. His research has been funded by the National Science Foundation in the U.S., and by Canada's SSHRC, and has been published in Econometrica and the American Economic Review, among other outlets. In addition to his research, Christian is an expert on voting behavior, indigenous economic development and economic development applications of blockchain technology.
Education
PhD, University of Toronto
MA, University of Toronto
Diplom, Mannheim University, Germany
Dippel, C., 2022, "Political Parties Do Matter in U.S. Cities ... For Their Unfunded Pensions", American Economic Journal-Economic Policy, August 14(3): 1 - 23.
Dippel, C.; Gold, R.; Heblich, S.; Pinto, R., 2022, "The Effect of Trade on Workers and Voters", The Economic Journal, January 132(641): 199 - 217.
Dippel, C.; Poyker, M., 2021, "Rules versus norms: How formal and informal institutions shape judicial sentencing cycles", Journal of Comparative Economics, September 49(3): 645 - 659.
Dippel, C.; Feir, D.; Leonard, B.; Roark, M., 2021, "Secured Transactions Laws and Economic Development on American Indian Reservations", AEA Papers and Proceedings, May 111: 248 - 252.
Dippel, C.; Heblich, S., 2021, "Leadership in Social Movements: Evidence from the "Forty-Eighters" in the Civil War", American Economic Review, February 111(2): 472 - 505.
Dippel, C.; Leonard, B., 2021, "Not-so-Natural Experiments in History", Journal of Historical Political Economy, January 1(1): 1 - 30.
Carvalho, J-P.; Dippel, C., 2020, "Elite Identity and Political Accountability: A Tale of Ten Islands", The Economic Journal, October 130(631): 1995 - 2029.
Dippel, C.; Ferrara, A.; Heblich, S., 2020, "Causal mediation analysis in instrumental-variables regressions", The Stata Journal, September 20(3): 613 - 626.
Dippel, C.; Greif, A.; Trefler, D., 2020, "Outside Options, Coercion, and Wages: Removing the Sugar Coating", The Economic Journal, August 130(630): 1678 - 1714.
Dippel, C., 2015, "Foreign aid and voting in international organizations: Evidence from the IWC", JOURNAL OF PUBLIC ECONOMICS, December 132: 1 - 12.
Dippel, C., 2014, "Forced Coexistence and Economic Development: Evidence From Native American Reservations", ECONOMETRICA, November 82(6): 2131 - 2165.
Dippel, C., 2013, "Essays in International Political Economy", JOURNAL OF ECONOMIC HISTORY, June 73(2): 537 - 540.
Dippel, C., 2012, "Groseclose and Snyder in finite legislatures", JOURNAL OF THEORETICAL POLITICS, April 24(2): 265 - 273.
Honours & Awards
2021 Lone Mountain Fellow, Property and Environment Research Center (PERC)
2020-22 National Science Foundation (NSF) Grant #2017946
2019-21 Campbell Fellow, Hoover Institution, Stanford
2017-18 Marvin Hoffenberg Fellow, Center for American Politics and Public Policy
2015-17 Social Sciences and Humanities Research Council (SSHRC) Grant, Canada
2013-14 Hellman Fellow, UC systemwide
2012 Gerschenkron Prize, Economic History Association
2011 Tom Easterbrook Fellow, University of Toronto
2011 Hartle Dissertation Award, Rotman Institute for International Business
2011 Ontario Graduate Scholarship, Ontario Government
2010 Associates Award, University of Toronto
2010 Albert Berry Prize, Canadian Development Economics Group
2009 Mary Jane Hendrie Memorial Scholarship, University of Toronto