D.A. (Rick) Robertson
Professor Emeritus, Lecturer (part-time), Finance & Managerial Accounting and Control
Director – FACTS for Non-Financial Executives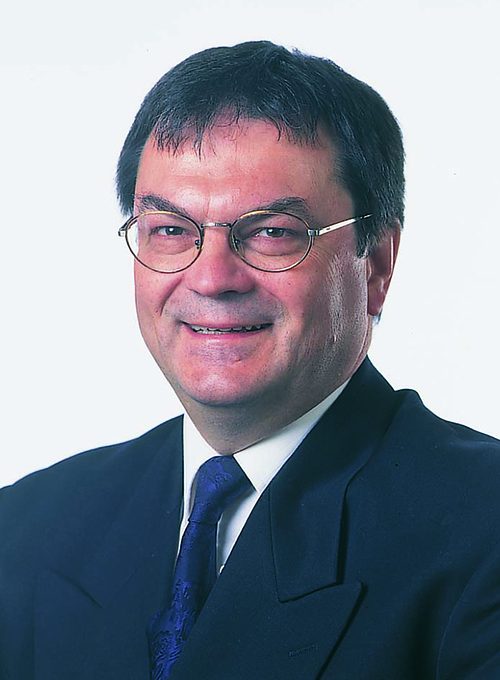 Expertise
Financial accounting

Taxation

Deferred Taxes

Estate Planning

Pension Plans

Personal Financial Planning
To search for publications by a specific faculty member, select the database and then select the name from the Author drop down menu.
Rick Robertson is an Emeritus Professor of Managerial Accounting and Control at Ivey Business School. He has a BA in Business Administration, and an MBA and PhD from Western University. He earned a CA with Ernst & Young and has completed the CICA In-depth Tax Course for practicing tax specialists. In 1991, to increase his practical tax knowledge, he began working full-time for Ernst & Young as a Senior Tax Manager in the London office. After two years of client service in the tax area, he returned to Ivey Business School and began the process of developing a managerially-oriented tax course.
Robertson's research interests lie in the area of accounting for corporate income taxes and the provision of pension benefits by corporations. He has taught extensively on professional accounting programs, has served on several committees of the Institute of Chartered Accountants of Ontario (ICAO) and was an elected council member of the ICAO for five years. He is currently one of two Ontario representatives on the CICA's International Qualifications Appraisal Committee. He was also involved in the development of a new accounting standard in Corporate Income Tax. He was a director of Stackpole Ltd., a TSX-listed company, serving as chair of the audit committee and currently is the audit committee chair for ADB Systems International Ltd.
Teaching
Finance
Managerial Accounting and Control
Corporate Financial Reporting
Taxation for Managers
Financial Analysis for Non-Financial Executives (Executive Education)
Strategic Management of Investor Relations (Executive Education)
Maple Leaf Foods (Executive Education)
Education
BA, Hons Bus - Western
MBA, Western
PhD, Western
FCPA, FCA
Conklin, D. W.; Robertson, D. A., 1999, "Tax Havens: Investment Distortions and Policy Options", Canadian Public Policy, January 25(3): 333 - 344.
Lanfranconi, C. P.; Robertson, D. A.; Entwistle, G. M., 1994, "The Incomplete Disclosure of Litigation-type Contingencies: Contemporary Canadian Evidence", Journal of International Accounting Auditing & Taxation, January 3(2): 169 - 185.
Lanfranconi, C. P.; Robertson, D. A., 1994, "Instructional Case: LynnGold Resources, Inc.", Issues in Accounting Education, January 9(2): 385 - 400.
Experience
Director, ADB Systems International Ltd., Stackpole Ltd
Senior Tax Manager, Ernst & Young, London
Faculty Member, Wilfrid Laurier University
CA, Clarkson, Gordon & Co, Kitchener
Research/Course Development
Corporate Pension Plans
Financial Planning