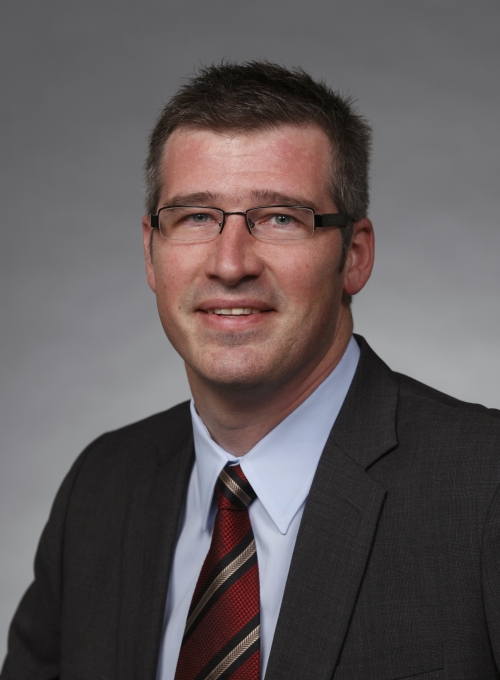 Expertise
Fair Value Accounting

Financial Reporting
Darren Henderson is an Assistant Professor of Managerial Accounting and Control at the Ivey Business School. He obtained his PhD in Accounting from the University of Waterloo, where he previously completed an MA in Economics. He also has a BA in Honors Business Administration from the Ivey Business School. Darren practiced as an Assurance Manager with KPMG, where he obtained his Chartered Accountant designation. In addition, he is a Certified Financial Planner.
Darren's research interests revolve around assessing the effectiveness of financial reporting. More specifically, he is currently researching whether fair values provide useful information for assessing management's stewardship. Other research projects seek to assess how restatements impact disclosure quality and how principles-based versus rules-based accounting standards influence reporting behaviour. Other research interests include executive compensation, employee stock options, and pension accounting.
From 1997-2000, Darren taught in the Pre-Business program at the Ivey Business School, where he received several Dean's commendation letters for his teaching. Further, he has served as a Seminar Leader at the Institute of Chartered Accountants of Ontario's School of Accountancy from 2006-2011. He has written exam cases for the School of Accountancy and CA Reciprocity exams, and has been a marker for the School of Accountancy and Uniform Evaluation (UFE) exams.
Teaching
Corporate Financial Reporting - HBA
Education
PhD, Waterloo
MA, Waterloo
HBA, Ivey
CA, Ontario
CFP
Honours & Awards
2012 – David G. Burgoyne Teaching Award for Outstanding Commitment to Student Development
Experience
Lecturer, Ivey Pre-Business, Business 2257: Accounting and Business Analysis
Assurance Manager, KPMG LLP, Hamilton
Research/Course Development
Fair Value Accounting
Executive Compensation
Restatements and Disclosure Quality
Accounting Principles versus Rules