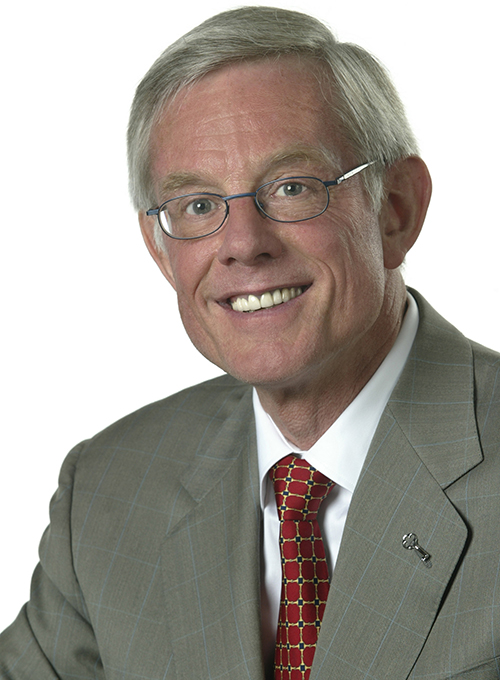 Expertise
Leadership

Human Resource Development

High Performing Teams

High Impact Communication

Ethics

Effective Presentations

Influence and Persuasion
To search for publications by a specific faculty member, select the database and then select the name from the Author drop down menu.
Denis taught elementary grades in New Zealand (1963-1969) while earning his B.A., Diploma of Teaching, Diploma of Education and M.A. (First Class Hons.). He completed his Ph.D. in School Psychology at Ontario Institute for Studies in Education (University of Toronto) where he taught Educational Psychology from 1971 to 2000. He was honoured as the Professor of the Year (2000) when he retired from O.I.S.E. and moved to London. He was similarly honoured when he received the highest U.W.O. Teaching Award following his first year teaching at Ivey [2004]and the same award again in 2010.

His outstanding teaching record has led to his being selected as "Leader In Faculty Teaching" [LIFT] by the Ontario Ministry of Training, Colleges and Universities in July 2007.

He has been President of his management consulting company (Unlocking of Talents) since 1978 and has presented numerous workshops to managers in business, industry and government agencies around the world. The Canadian Management Centre and the American Management Association describes Denis as: " A creative, courageous and energetic visionary who radiates a positive professional presence with confidence and humility…a truly world class educator".
In May 2010, Denis was featured in a National Post article by M.T. Bitti, "Lateral Living .. Denis Shuns the Down Days".

His latest book , "Five Seconds at a Time" has become an award-winning best-seller across Canada.

Denis is a music teacher, Reverend, marathon runner, fine woodworker and is married with five children.
He currently focuses on developing and delivering custom developmental courses for companies in North America and around the world including most recently Maple Leaf Foods, J.D. Irving Ltd., K.P.M.G., The Learning Edge, Etratech Inc., American Management Association, and the Sylvite Group of Companies.
In addition to his teaching and research work, Denis has led executive retreats and planning sessions for numerous organization including International Road Dynamics, Bell Canada, Veritas D.F.C., Petro Canada, Burger King, Biorail Inc., Imax Inc., Deloitte Inc., Big Sky Farms Ltd., Assiniboine Community College, City of London, Saskatchewan Association of Health Organizations, Bourgault Industries Ltd., Simplet Canada, Ministry of Transport Ontario, Canadian Medical Protective Association, Agricore Inc., Business Development Back (B.D.C.), Potash Corp., Federated Cooperatives Ltd., Saskatchewan Indian Gaming Authority, Bombardier Ltd., Doepker Industries Ltd., South West Credit Union, City of Saskatoon, Home Hardware Inc., Molly Maid International, National Spar Ltd., and Royal Bank of Canada.
Teaching
HBA2 Creativity and Leadership
MBA/HBA1/EMBA Management Communications
MBA and HBA2 Business Leadership
MBA and HBA2 Advanced Presentation Skills
EMBA Contemporary Issues in Business
Executive Education
Education
BA, Canterbury
MA, First Class Hons. - Canterbury
PhD, Psychology - O.I.S.E., Toronto
Experience
Psychology Intern, Hincks Treatment Centre, Toronto. 1970-1971
Lecturer, Faculty of Education, Toronto. 1971-1973
Assoc. Professor, Faculty of Education, Toronto. 1973-1977
Gestalt Therapist Training, 1975-1978
Chair, Educational Psychology, Univ. of Toronto, 1977-1984
Professor, Ontario Institute for Studies in Education, U. of Toronto, 1982-2000
President, Unlocking of Talents: Management Consultants, 1975-present
Board member, Hanaar Corporation
Full Professor, Management Communications, 2003- present
Research/Course Development
Management Communications
Business Leadership
Hi-impact presentations
High Performance Teams
Influence and Persuasion Skills