Zhichuan (Frank) Li
Associate Professor, Finance
Paul Desmarais/London Life Faculty Fellow in Finance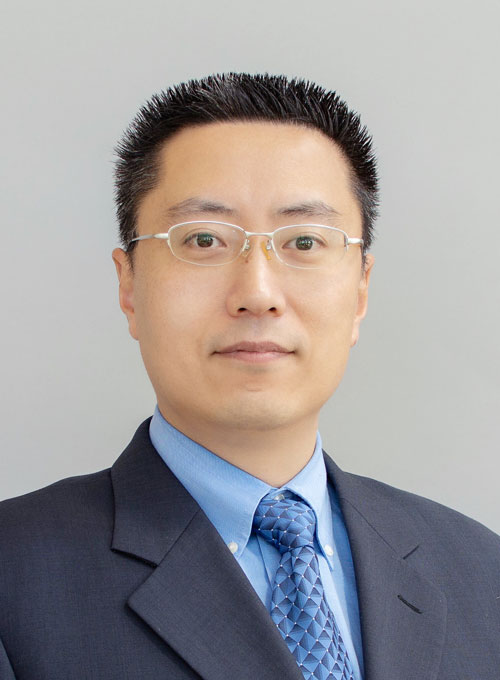 Contact Information
Richard Ivey Building 3322
Expertise
Mergers & Acquisitions

Behavioural Finance

Corporate Governance

Executive Compensation

Empirical Corporate Finance

Financial Analysts

Corporate board

Financial Data and Programming

Managerial Incentives

Managerial Performance Evaluation

Chinese Markets
To search for publications by a specific faculty member, select the database and then select the name from the Author drop down menu.
Professor Li received his PhD degree in Finance from W.P. Carey School of Business, Arizona State University, and two masters degrees (MBA: international business/MIS; MS: Computer Science) from University of Missouri at Kansas City.
His work experience includes various analyst and management positions in an international bank, a personal credit company, a small pharmaceutical consulting firm, and a fortune 500 health care corporation.
Professor Li's research interests reside in empirical corporate finance, particularly corporate governance and executive compensation. He has two goals. One is to better understand the subtle but important effects of various governance mechanisms and contract designs on managers and firms within the standard agency framework. The other is to identify and estimate the role of managerial attributes and non-standard preferences in determining organization structure, policy, and performance.
Teaching
HBA: Core Finance
Masters of Financial Economics: Corporate Finance
Masters of Science in Management: Finance
PhD: Financial Research
Education
PhD in Finance, W.P. Carey School of Business, Arizona State University
Work in Progress
Mutual Monitoring and Agency Problems
Managerial Attributes, Incentives, and Performance (with Jeff Coles)
An Empirical Assessment of Empirical Corporate Finance (with Jeff Coles)
Don't Cover Me: Analyst Innate Ability and Insider Trading (with Chongyu Dang, Stephen Foerster, and Zhenyang Tang)
Drivers of Research Impact: Evidence from the Top Three Finance Journals (with Chongyu Dang)
Selection of Peer Firms in Relative Performance Evaluation (RPE) Awards (with John Bizjak, Swaminathan Kalpathy, and Brian Young)
Corporate Social Responsibility and CEO Risk-Taking Incentives (with Craig Dunbar and Yaqi Shi)
Honours & Awards
The Best Paper Award, Global Finance Association Annual Conference, Fresno, CA 2016
The Best Paper Award, World Business Institute Annual Conference, Toronto, Canada 2016
Best Doctoral Student Paper Award, Academy Of Behavioral Finance Annual Meeting 2011, UCLA
Associate Editor of Journal of Accounting, Finance and Economics (JAFE)
Guest Editor, Special Issue on Risk Management and Business Valuation in M&A Transactions, Journal of Management Control
Best Doctoral Student Paper Award, Academy of Behavioral Finance Annual Meeting 2011, UCLA
Block Grant Fellow, ASU, 2009-2012
Experience
Associate Director of Strategic Planning, Cardinal Health, Inc., Overland Park, KS, 2004-2006
Senior Project Manager, Beckloff Associates, Inc., Overland Park, KS, 2003-2004
Project Manager, Shanghai Credit Information Services Co., Ltd., Shanghai, China, 1999
Financial Analyst, Shanghai Pudong Development Bank, Shanghai, China, 1997-1999
Research/Course Development
Financial Theory & Research Methods
Financial Management
Corporate Finance