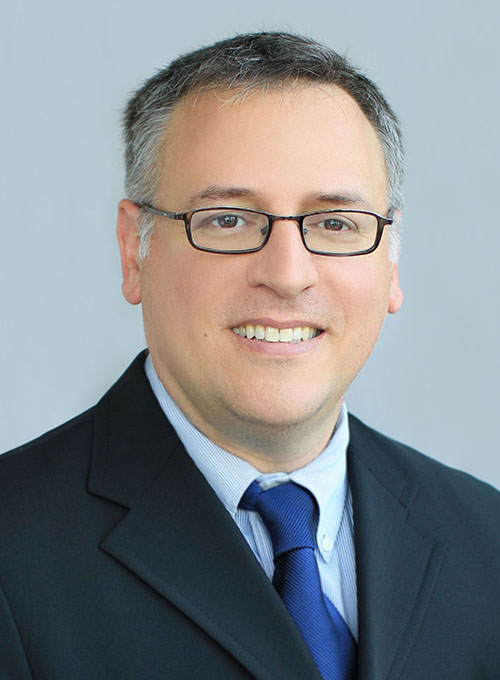 Contact Information
Richard Ivey Building 3112C
Expertise
Sustainability

Supply Chain Management

Outsourcing

Supply Chain Contracting

Environmental Regulation

Pricing
To search for publications by a specific faculty member, select the database and then select the name from the Author drop down menu.
Associate Professor Gal Raz teaches Operations and Supply Chain Management at Ivey. He received his Ph.D. in business and a master's degree focusing on public policy from Stanford University. His research centres on supply-chain management and sustainable operations, with a special focus on pricing, remanufacturing, innovation and government environmental regulations. His research and work has been published in academic journals such as Management Science, Production and Operations Management (POM) and IEEE Transactions, and business magazines such as Strategy and Business and the Washington Post. He serves on the editorial board of POM and as a referee for Management Science, Operations Research, and Manufacturing and Service Operations Management (M&SOM).
Throughout his career, Professor Raz has been involved in leadership roles in professional organizations. From 2007 to 2009, he served as the president of the Junior Faculty Interest Group (JFIG) at INFORMS and received the INFORMS Moving Spirit Service Award for his work with JFIG. In 2010, he was the co-chair of the SCM M&SOM SIG conference in Israel, and in 2012 co-chaired POM's sustainable operations college mini-conference in Chicago. Professor Raz is the current president of POM's sustainable operations college, a member of POM' s board, and the VP of Meetings for M&SOM. Raz was involved in numerous consulting projects with many companies on topics relating to supply-chain management, innovation and sustainable operations in Australia, the United States and Israel.
Prior to joining the Ivey, he was on the faculty of the Darden Graduate School of Business at UVA and the Australian Graduate School of Management in Sydney. He also taught in several other schools such as Kellogg School of Management, and IDC and the Technion in Israel.
Teaching
Operations Management, HBA Core
Operations Management, EMBA Core
Education
PHD, Operations, Informations and Technology, Stanford University
M.S., Management Science and Engineering, Stanford University
B. Sc. Industrial Engineering and Management, Israel Institute of Technology
Honours & Awards
Ivey Business School Research Merit Award (2015 – 2016)
INFORMS Case Competition Winner ("Eastman Tritan" Case), 2013
INFORMS "Moving Sprit" Service Award, 2009
INFORMS Young Practitioner Connection, 2009
Experience
Associate Professor of Business, Darden Graduate School of Business (2007 - 2015)
Visiting Associate Professor, Kellogg School of Management, Northwestern University (2014)
Visiting Associate Professor, Israel Institute of Technology (2010)
Senior Lecturer, Australian Graduate School of Management (2006-2007)
Lecturer, Australian Graduate School of Management (2002-2006)
Research/Course Development
Supply Chain Management
Sustainability
Supply Chain Contracting and Negotiation
Environmental Regulation
Joint Pricing and Quantity Decisions