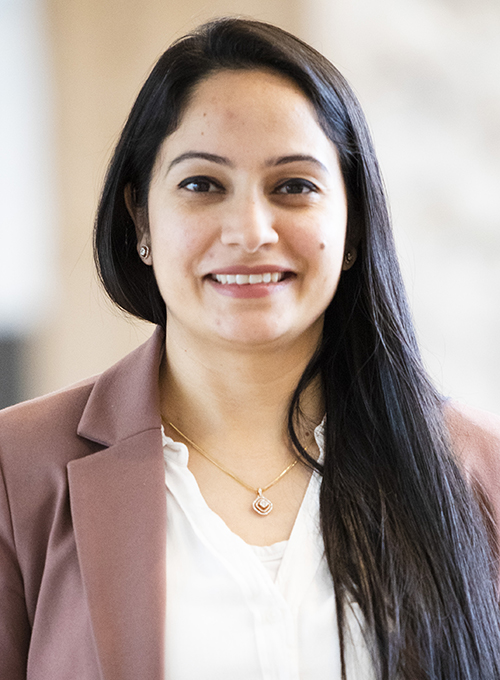 Expertise
Consumer Search

Drug Pricing

Online Retailing
To search for publications by a specific faculty member, select the database and then select the name from the Author drop down menu.
Guneet Kaur Nagpal is an Assistant Professor in Marketing at the Ivey Business School. Guneet's research interest lies in using econometric techniques to model consumer and firm decisions in imperfect information environments, with the objective of  providing insights to managers and policy makers. In her dissertation, she develops consumer search and haggling models to quantify the economic value of effort cost of automobile shoppers at the information search stage. In another research project, she models the pricing decisions in the pharmaceutical industry for prescription drug launches and quantifies the effect of marketing and R&D efforts on pricing power of the firms.
Prior to joining Ivey, Guneet completed her PhD at University of North Carolina, Chapel Hill.  
When not conducting research,  Guneet enjoys spending time with her son and husband. She loves to read, bike and hike.  She seeks to explore the most beautiful biking and hiking trails across Canada with her family. She feels strongly about plight of female education in the lesser developed countries and is making small efforts to contribute in that direction.
Education
PhD – University of North Carolina, Chapel Hill, USA
Master of Business Economics – University of Delhi, New Delhi, India
Bachelor of Science (Physics Hons.) – Panjab University, Chandigarh,India
Nagpal, G.; Grewal, R., (Forthcoming), "The Economic Value of Meta-Report Cards: The Case of Automobiles", SSRN Electronic Journal
Honours & Awards
Fellow, AMA-Sheth Doctoral Consortium, University of Iowa, 2017
Winner, Wharton Customer Analytics Initiative (WCAI) Research Proposal Competition, 2015
Young Researcher Finalist Award, European Society of Opinion and Market Research Congress, 2012
Experience
Manager – Innovation Practice Division, Nielsen BASES, New Delhi, India (2010-2013)