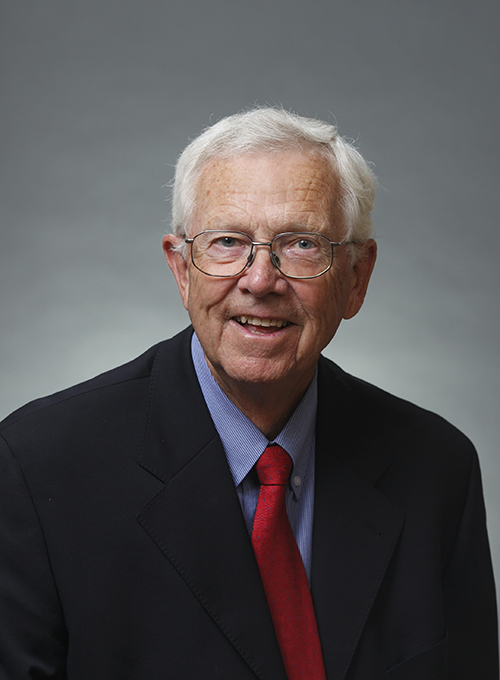 Expertise
Action Planning/Implementation

Teaching of the Case Method

Teaching of Case Writing

Teaching the Learning with Cases Process
Jim was born and raised in Meaford, Ontario, Canada and attended Western University in London where he obtained his B.E.Sc. degree (Civil Engineering) in 1965 and his MBA in 1967. In 1973 he received his doctorate in organizational behaviour from Indiana University in Bloomington, Indiana.
Jim teaches Operations Management in all the teaching programs at the Ivey Business School and is a former chairman of the Honors Business Administration Program. During a leave of absence from Ivey in 1988-89, he served as Dean of the Lahore University of Management Sciences in Lahore, Pakistan. He has designed and conducted training and development programs for several large Canadian corporations as well as universities and government agencies. He has taught on various development programs in Canada, the United States, the Netherlands, Brazil, Kenya, Spain, China, Hong Kong, Pakistan, Thailand, Indonesia, Korea, Singapore, Barbados, Israel, Switzerland, Ireland, South Africa, Hungary, France, England, Australia, Sweden, Denmark, Russia, Poland, Germany, Columbia and Ecuador. Jim is especially interested in the management challenges at the operating level and issues surrounding implementation.
Jim has long been interested in the case teaching and learning process and in writing cases. Jim's three textbooks relating to the case method include Writing Cases, 4th edition, Teaching With Cases 2nd edition and Learning With Cases, 2nd edition (all with Michiel R. Leenders and Louise A. Mauffette-Leenders). The case writing and case teaching workshops developed by Mike Leenders and Jim have attracted over 8,000 participants in over 35 countries around the world.
He has been recognized as an Outstanding Contributor by the World Association for Case Method Research and Application (WACRA) and by the North American Case Research Association (NACRA). Jim is a 3-M Teaching Fellow, recognizing him as one of Canada's best university professors and he has received the Edward G. Pleva Teaching Excellence Award, the highest teaching honour at The University of Western Ontario. As well, he has received several citations for teaching excellence from the University Students' Council at Western. Jim recently received the Bank of Nova Scotia, Western Alumni Association and University Students' Council Award of Excellence in Undergraduate Teaching.
Education
BESc, Civil - Western
MBA, Western
DBA, Indiana