Jury Gualandris
Associate Professor, Operations Management & Sustainability
Associate Director, Centre for Building Sustainable Value (BSV)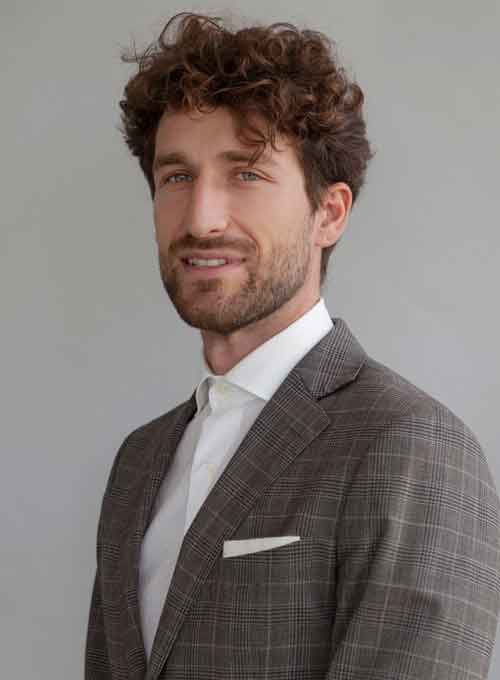 Expertise
Evolving structures and governance of supply chains

Environmental and social sustainability through innovation
To search for publications by a specific faculty member, select the database and then select the name from the Author drop down menu.
I aspire to create scientific knowledge that inspires and enables organizations to do better for their societies and the natural environment with which they interact. I am also passionate about the development and functioning of supply chains as complex forms of collective organizing. My research agenda, as a consequence, is unified under one important theme: how sustainability can be integrated in supply chains, and the implications for competitiveness.
Particularly, my studies focus on three interrelated sub-areas:
(a) How buyers deploy diverse sourcing practices that shape their own and suppliers' sustainability;
(b) How the structure of supply chains can influence (and be influenced by) sustainability;
(c) How managerial cognition enables (or constrains) sustainable innovation in supply chains.
Currently, this research program is expanding into the study of cognitive frames, sourcing practices and supply chain structures in a circular economy.
Jury has acquired over $400k CAD in funding from both industry and research councils for his research and currently collaborates with industry leaders such as HP Canada, federal agencies such as Environment and Climate Change Canada and Agriculture and Agri-Food Canada, and with innovation platforms like "Our Food Future".
Jury's research is published in top journals like the Journal of Operations Management and the Journal of Supply Chain Management. He seats on the editorial board of these and other top journals in his field, like the Production and Operations Management Journal. His research has been featured by The Conversation, B-Corp U.S. and Canada Lab, Eco-Vadis, and the Peggy Smedly Show, among others.
Jury has received awards and nominations from top academic associations and journals, including Academy of Management Best Paper Proceedings (2021), Excellent Service as a Reviewer Award by Journal of Operations Management (2021), Top 20 Most Read Papers by Journal of Supply Chain Management (2019), Two Best Paper Awards by the International Purchasing and Supply Management Association and Research Education (2016 and 2012), the 2015 Best Reviewer Award by the Journal of Purchasing and Supply Management, and the Production and Operations Management Runner-up for Best PhD Proposal Award (2012)."
Teaching
4625 "Corporations and Society: Developing More Sustainable Supply Chains"
3304 "Operations"
Education
PhD in Economics and Management of Technology (University of Bergamo, Italy)
MSc in Engineering Management (University of Bergamo, Italy)
BSc in Engineering (University of Bergamo, Italy)