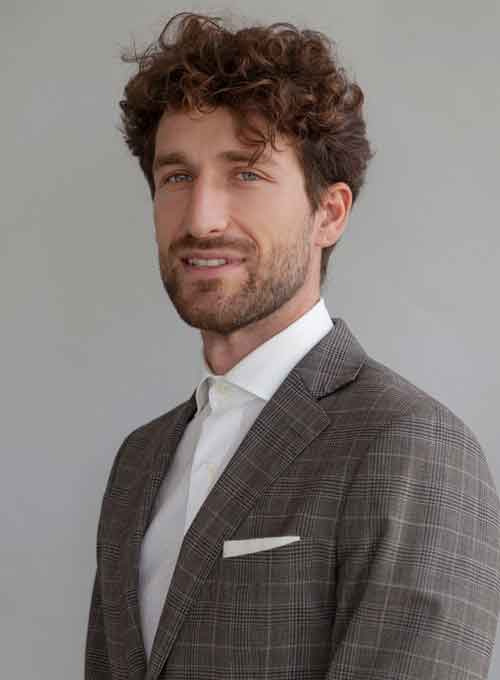 Expertise
Evolving structures and governance of supply chains

Environmental and social sustainability through innovation
To search for publications by a specific faculty member, select the database and then select the name from the Author drop down menu.
Jury is an Assistant Professor in the Operations Management and Sustainability groups at Ivey. Jury uses operational and organizational lenses and empirical methods to study the development of supply chains that strive to operate within the thresholds of socio-ecological systems. This research has been featured by 'The Conversation' and the 'Network for Business Sustainability' and has appeared in top OM journals like the Journal of Operations Management, the Journal of Supply Chain Management, and the International Journal of Operations and Productions Management, among others.
Jury's research has examined the organizational antecedents and performance outcomes of diverse sustainable sourcing practices like supplier auditing and supplier development. This research also investigates how the adoption and effective deployment of these practices is contingent to the structural and relational characteristics of a supply chain i.e., the pattern and depth of inter-organizational relationships between supply chain members. Currently, this research program is expanding into the study of novel sourcing and processing practices in a circular economy i.e., when firms source and use another firm's waste to generate environmental and economic value.
In a related line of research, Jury has investigated the operational capabilities and processes of non-governmental organizations like Oxfam, which design and coordinate complex interventions to prompt positive transformational change in societies, industries and supply chains.
Teaching
4625 "Corporations and Society: Developing More Sustainable Supply Chains"
3304 "Operations"
Education
PhD in Economics and Management of Technology (University of Bergamo, Italy)
MSc in Engineering Management (University of Bergamo, Italy)
BSc in Engineering (University of Bergamo, Italy)
Honours & Awards
2019 - Top 20 Most Read Paper, Journal of Supply Chain Management. Research paper: "Delivering Transformational Change: Aligning Supply Chains and Stakeholders in Non-Profit Organizations"
2018 - Outstanding contribution in reviewing by Journal of Operations Management
2016 - Best Reviewer Award by Journal of Purchasing and Supply Management
2016 - Best Paper Award at the 25th IPSERA conference, Dortmund (Germany). Research paper: "Purchasing ambidexterity and its performance implications inside and outside firm boundaries".
2012- Best Paper Award at the 21st IPSERA conference, Naples (Italy). Research paper: "Sustainable supply chains: the role of supply management investments and global sourcing".
2012 - Best Doctoral Proposal, Production and Operations Management Society, College of Sustainable Operations, Chicago (USA). Research proposal: "Sustainability implementation in industrial supply networks: Why and How?"
2010 - Best MSc Thesis Award, School of Management, University of Bergamo (Italy). Thesis: "Supply risk management: development and validation of an assessment model".