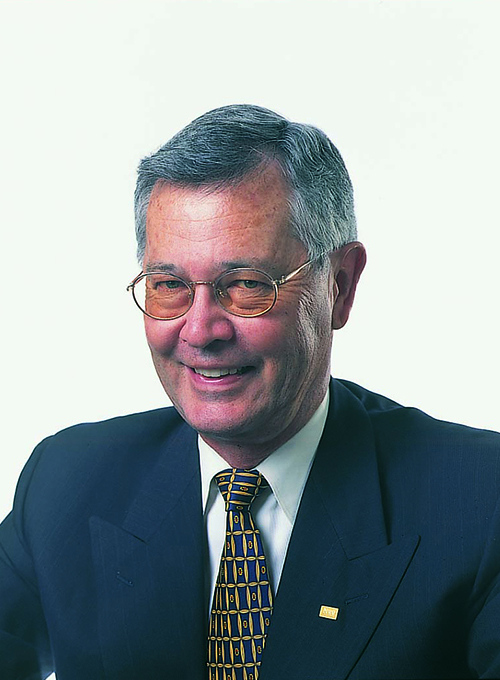 Expertise
Leadership

Business Planning
During the summer between my junior and senior year at Ivey I worked in the Brand Department of Procter & Gamble in Toronto, and upon graduation joined the sales and marketing department of a company that fabricated building materials for the construction industry. I earned an M.B.A. and Ph.D. from the University of Michigan and joined the Ivey faculty in 1968. Today, I am Emeritus Professor at the Ivey Business School.
From 1988-92, I was Director of the HBA Program and from 1993-99, Associate Dean Research and Faculty Development and then directed the entrepreneurship institute for three years. From 2003 to 2006 I was also a Visiting Professor at the University of Michigan; in 1987 the same at INSEAD in Fontainebleau, France; and in 1973-74, the same at NEMI in Oslo, Norway.
Teaching
Learning From Leaders 4500
Education
HBA Ivey
MBA, PhD Michigan
Honours & Awards
2011 Alumni Faculty Award
Experience
My special expertise is in strategic planning, leadership development and making good use of boards of directors. I have served on six boards of directors and consulted on strategy issues to companies such as AT&T, Call-Net, DuPont, Mobil Oil, Nabisco, Ontario Hospital Association, Bell Canada, Union Carbide and Zeneca. I have taught executive education programs in Brazil, Columbia, England, Finland, Ireland, Kenya, Mexico, Norway and other countries.
I have written five books, 130 cases and published many articles in the Journal of Marketing, Harvard Business Review, European Journal of Marketing, Journal of Business Strategy, and other journals.
Research/Course Development
In 2000 I created Entrepreneurial Marketing to teach students how to grow small and medium companies quickly. It discusses optimal positioning, strategies and tactics for fast growth and finally how to exit profitably.
In 2008 I created Learning From Leaders which demonstrated best leadership practices by in-class interviews of seven of Canadian businesses most outstanding leaders and writing a Personal Plan for Leadership.