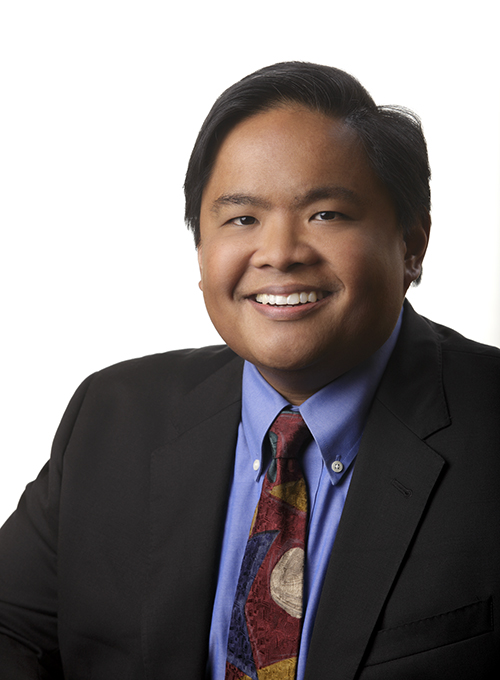 Contact Information
Richard Ivey Building 2342
Expertise
Operations Management

Operations Strategy

Empirical Research Methods

Service Management

Service and Product Development
To search for publications by a specific faculty member, select the database and then select the name from the Author drop down menu.
Larry Menor is an Associate Professor at the Ivey Business School. He received his doctorate from the Kenan-Flagler Business School at the University of North Carolina at Chapel Hill.

Professor Menor's research interests focus primarily on relevant service system management and operations strategy issues, and are cross-disciplinary in nature. His conceptual and empirical insights on new service development, in particular, have contributed to advancing scholarly theory and understanding in the service operations and services marketing disciplines, and has also informed management practice. Among his current research efforts, he is actively involved as Principal (and sole) Investigator in a three-year project titled "Innovating the Arts and Cultural Organization: An Examination of North American Orchestras". This project allows Larry to examine a topic of both research and personal interest, and is his second SSHRC funded study. He is also actively engaged in contributing to the advancement of IBM's Service Science initiative.
Professor Menor's research has garnered a number of accolades, and is published in top-tier academic journals such as Journal of Operations Management, Journal of Service Research, Manufacturing & Service Operations Management, and Production and Operations Management, and managerial outlets such as the Ivey Business Journal. Professor Menor currently serves as a Senior Editor for Production and Operations Management  and Associate Editor for Decision Sciences and  Journal of Operations Management. He also currently serves or has served on the Editorial Review Boards for Service Industries Journal, Manufacturing and Service Operations Management and Academy of Management Review. He served as a Board Member of the Production and Operations Management Society.

Professor Menor has written a number of widely used teaching cases including "The Atlanta Symphony Orchestra" and "Dabbawallahs of Mumbai (A) and (B)", and co-edited (with Professor Robert Klassen) the Sage Publication book titled Cases on Operations Management.
Teaching
Operations Management, HBA, MBA, EMBA
Management of Services, MBA
Project Management, MBA
Education
PhD, University of North Carolina at Chapel Hill
MBA, University of Wisconsin-Madison
BA, University of Washington
Research/Course Development
New Service Development/Service Innovation
E-Service Design and Delivery
Evolution of Service (Operational)
Systems and Strategies
Servitization