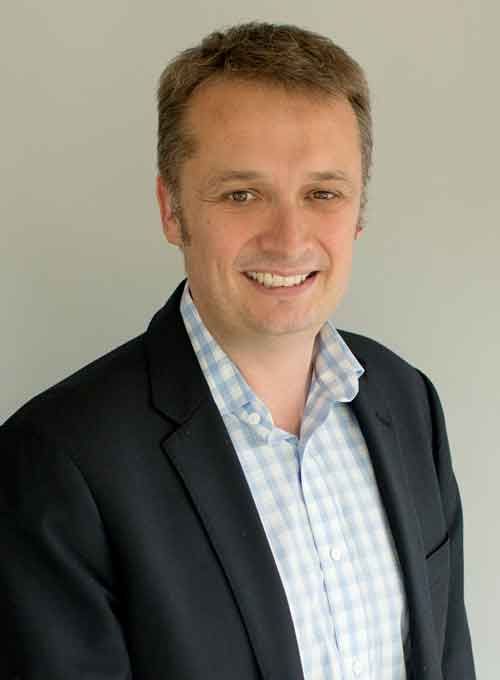 Contact Information
Richard Ivey Building 2355
To search for publications by a specific faculty member, select the database and then select the name from the Author drop down menu.
Lee Watkiss draws on organizational theory and cultural analysis to explore how firms can influence the creation and alteration of the product and market categories they inhabit as well as how these categories provide stability for firms as they navigate turbulent environments.
Lee holds a Ph.D. from the Carroll School of Management at Boston College. Earlier in his career, he worked in diverse fields including engineering, professional services, and executive education in both multinational (e.g., Arthur Andersen and Deloitte & Touche) and small start-up ventures in the United Kingdom and the United States. In these roles, Lee advised and consulted for organizations across the technology, finance, energy, healthcare, insurance, manufacturing, media, real estate, retail, telecommunications, and transportation industries, including many of Fortune magazine's "World's Most Admired Companies."
Lee currently teaches Strategic Analysis and Action and Cross-Enterprise Leadership in the HBA program, and Ivey Essentials - Strategy in the MSc program. He also teaches in the Ivey Frontline Leadership Program. While at Boston College, he received both the Donald J. White Teaching Excellence Award and the Carroll School of Management All Star Teacher Award for his teaching in the undergraduate program.
Teaching
Cross-Enterprise Leadership
Strategic Analysis and Action
Programs Taught
HBA
MSc
Executive Education
Education
PhD, Boston College Carroll School of Management (USA)
MBA, Emory University Goizueta Business School (USA)
BSc, Loughborough University Department of Civil Engineering (UK)
Watkiss, L.; Zbaracki, M.; McAlpine, C.; Barg, J., 2021, "Truth, Beauty and Justice in Models of Social Action", Research in the Sociology of Organizations, October 76: 159 - 177.
Glynn, M. A.; Watkiss, L., 2020, "Of Organizing and Sensemaking: From Action to Meaning and Back Again in a Half‐Century of Weick's Theorizing", Journal of Management Studies, October 57(1): 1331 - 1354.
Work in Progress
Watkiss, Lee and Jungsoo Ahn: "Multi-Level Theorizing about Managing Equivocality in The Social Psychology of Organizing." Under review.
Glynn, Mary Ann and Lee Watkiss: "For Want of a Hyphen: Relating Cognition and Action in Weick's Social Psychology of Organizing." Under review.
Watkiss, Lee: "Apple's Secret Sauce: The Creation of the Tablet Category" Working paper.
Watkiss, Lee, Mary Ann Glynn, and Maureen Blyler. "The Deployment of Institutional Logics and Cultural Codes: The Case of Olympism and the Salt Lake City Bribery Scandal." Working paper.
Lepisto, Douglas and Lee Watkiss: "The Old One Two Three: Temporal Dynamics in Category Formation." Drafting paper.
Gualandris, Jury, Hervé Legenvre, Davide Luzzini, and Lee Watkiss: "All in a Frame: Strategy Implementation in Novel Circumstances." Analyzing data.
Watkiss, Lee and Mary Ann Glynn: "Hidden in Plain Sight: Culture in Cultural Entrepreneurship." Drafting paper.