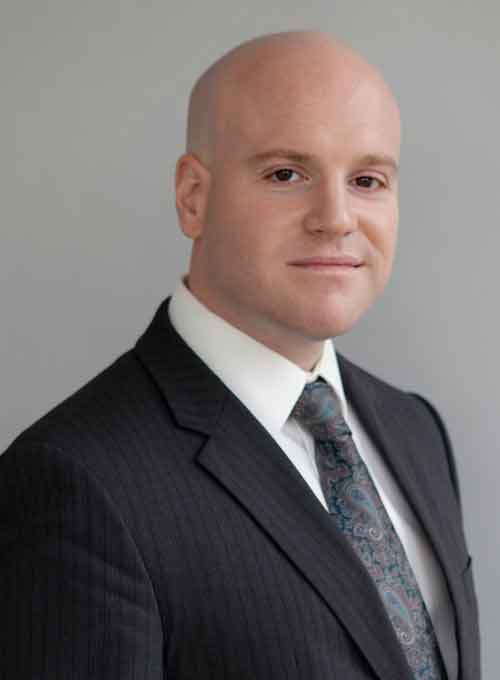 Contact Information
Richard Ivey Building 2359
Expertise
Leadership

Organizational Commitment

Organizational Identification

Work Motivation

Occupational Health

Individual Performance

Social Loafing

Workplace Bullying
To search for publications by a specific faculty member, select the database and then select the name from the Author drop down menu.
Dr. Monzani is an Assistant Professor of Organizational Behavior at Ivey Business School (Western University). Previously, he was a lecturer in Leadership at the Graduate School of Management of Plymouth University (United Kingdom). Also, he is an associate researcher at both the Institute for Organizational Development and Quality of Work Life of the University of Valencia (Spain) and the and Center for Leadership and Behavior in Organizations at Goethe University (Frankfurt, Germany). Dr. Monzani completed a two-year postdoctoral fellowship at the Ian O. Ihnatowycz Institute for Leadership at the Ivey Business School of Western Ontario University (Canada). He holds a Ph.D. in Psychology of Human Resources by the University of Valencia and is an Erasmus Mundus Master in Work, Organizational, and Personnel Psychology.
His research interest lies within advanced concepts in organizational behavior, such as exemplary leadership, commitment to lead, and other topics bridging neuropsychology with Organizational behavior. Whenever possible, Lucas Monzani combines his research activities with his professional practice as an executive consultant. He has extensive experience in wide array of topics of corporate life, such as leadership potential assessment & development, executive coaching, advanced recruitment & selection techniques, virtual team-building. As a consultant, Dr. Monzani contributed to several leadership development projects within the Department of Peacekeeping Operations (DPKO) of the United Nations.
Teaching
9085-IEL – MSc Ivey Essentials: Leadership course
EL3-9459-2-SATS International Study Trip South America (ROL)
9951- IEL - MMA Program
9459-1 AMBA International Study Trip
Education
Ph.D. in Psychology of Human Resources. University of Valencia (Magna Cum Laude)
Master Erasmus Mundus in Work, Organizational, and Personnel Psychology. Joint diploma from the Universidad de Valencia(Spain) and Alma Mater Studiorum di Bologna (Italy)
Licensed Clinical Psychologist. Universidad del Salvador, Buenos Aires, Argentina
Honours & Awards
Grant: Social Sciences and Humanities Research Council of Canada Research Grant - CAD $352,484. "Increasing Bystander Interventions during Sexual Harassment Incidents using Virtual Reality Methods". Rawski, S (PI); Foster, J.; Monzani L.; Bailenson, J.
Grant: Social Sciences and Humanities Research Council of Canada Insight Grant - CAD $152,012 "Developing and Embedding Leader Character in Organizations for Sustained Excellence" Crossan, M. M (PI); Monzani L.; Nguyen, B., Seijts G. H.
Grant: Social Sciences and Humanities Research Council of Canada Explore Grant - CAD $6,988 "Career empowerment and leadership: Maintaining sustainable careers in light of the COVID-19 pandemic" Grabarski, M.; Monzani L.; Roberson, J., Konrad, A. (PI)
Grant: Social Sciences and Humanities Research Council of Canada Connections Grant - 611-2018-0287 – CAD $ 23,000 "Regenerative Enterprise in Fragile Ecosystems" Branzei, O (PI); Paredo, A. M.; Muñoz, P.; ; Monzani, L; Dorado-Banaloche, S.
Grant: Social Sciences and Humanities Research Council of Canada Research Grant - CAD $64,928. "Towards a framework of Commitment to lead: Exploring individual, team and organizational outcomes". Monzani L., (PI); Crossan, M. M.
Grant: CPA-Ivey Centre for Accounting & the Public Interest. Multidisciplinary project – CAD $ 19,450. "Corporate Governance and Managerial Opportunism: The Moderating Effect of Leader Character". Monzani L., Huo, K., Sooy M.
Award: Western University, New International Research Network Award (NOA – NIRN) - CAD $5000 "The physiological correlates of leader character, and its influence on power and economic behavior." Role: Principal Investigator
Grant: European Commission under Marie Skłodowska-Curie Research and Innovation Staff Exchange (RISE) scheme (http://cordis.europa.eu/project/rcn/204775_en.html) Horizon 2020 project - €1.3.000.000. RUC-APS - "Enhancing and implementing knowledge based ICT solutions within high risk and uncertain conditions for agriculture production systems (RUC-APS)", funded by European Commission under Marie Curie RISE scheme - https://ruc-aps.eu/ Role: Co-investigator (Early Career)
Grant: Brescia University College - Western University (#09 – 2016) Research Grant - CAD $1136 "Leader character and gender: Does a women's university make a difference?" Project Directors: Marlene Janzen Le Ber, Monzani, L.
Grant: Social Sciences and Humanities Research Council of Canada Partnership Development Grant -CAD $199,995 "Partnering to prevent workplace bullying using international and integrative perspectives" http://uwinnipeg.ca/wbmp/index.html Project Director: Harlos, K. (Project Director) Co-investigators: * Axelrod, L., Burr, C., Hogh A. (CL), Josephson, W., Knoll M., Lee, R., Lewis, D., Monzani, L., O`Farrell, G., Peter, T., Taylor C. * Alphabetical order. (CL) = Collaborator
Grant: Spanish ministry of science and innovation (ECD/3628/2011) Joint research grant IDOCAL and CLBO, at Goethe University Frankfurt - € 3,900 "Authentic leadership, Prototypicality, and Organizational Identification" Project Directors: Monzani, L.; van Dick, R. Role: Project Coordinator, first author.
Grant: Generalitat Valenciana (GVPROMETEO2012-048) Funding for excellent research groups - € 2,100 "Negative emotions at the workplace" Project coordinators: Zurriaga R., Gonzales-Navarro P., Buunk, A. H Role & tasks: Experimental design, software development, and data collection.
Grant: Universidad de Valencia – (UV-BC-10-067) Beca pre-doctoral de colaboración en IDOCAL & UMIVALE, mutua de riesgo valenciana - € 1,800 "Work Absenteeism in Spain – 2009" Role & tasks: Analyses of secondary data, Report writing.
Grant: European Union scholarship Official EU master program - € 42,000 Erasmus Mundus Master on Work, Organizational and Personnel Psychology (EM-WOP): Universidad de Valencia, Alma Master Studiorum di Bologna, Universidad de Barcelona, Universidad de Coimbra and Paris V (Rene Descartes).
Award: Best Paper Award - I Premio de Investigación Caballé-Gomar (€ 1,000) Espí-López GV, Zurriaga-Llorens R, Monzani L, Falla D. (2016), The effect of manipulation plus massage therapy versus massage therapy alone in people with tension-type headache. A randomized controlled clinical trial. European Journal of Physical and Rehabilitation Medicine, 52, 606-17
Award: Best Paper Award – Fundación Konrad Monzani L., Ripoll P., Peiró J. M. (2015), Winning the hearts and minds of followers: The interactive effects of follower's emotional competencies and goal setting types on trust in leadership. Revista Latinoamericana de Psicología, 47, 1-21.
Award: Best Space station design award (Role: Team leader and human factors expert) European Space Agency –Space Station Design Workshop (SSDW 2208) Finalist Proposal: Group dynamics in microgravity (role: Experimental design, proposal development). European Space Agency – Student contest
Experience
Freelance consultant in Leadership and Executive Management: Executive assessment and coaching at Sourisseaux Partners Corporate Psychologists (Germany)
Senior administrative development and training at the Department of Peacekeeping Operations / Field support of the United Nations