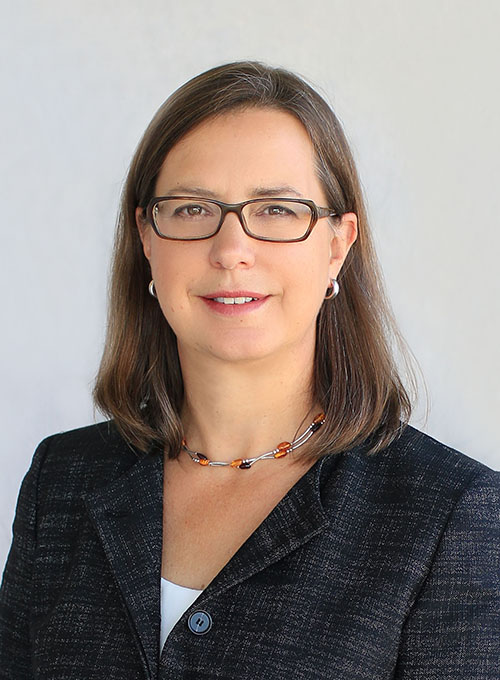 Contact Information
Richard Ivey Building 3359
Expertise
Global teams

Global leadership

Culture & Identity

Diversity & Inclusion
To search for publications by a specific faculty member, select the database and then select the name from the Author drop down menu.
Martha Maznevski is Professor of Organizational Behaviour and Faculty Director for Executive Education at Ivey. She is an expert in global teams, global leadership, culture and identity, and empowering individual differences. She has published widely on these topics in academic and management arenas, and also works closely with leaders and their companies around the world on innovative approaches to leadership at all levels in today's highly complex global environment.
Dr. Maznevski completed her Ph.D. at Ivey with research on multicultural teams, and has expanded that research stream throughout her career. She publishes the popular textbook International Management Behavior, now in its 7th edition, with Ivey professors emeriti H. Lane and J. DiStefano. Her research has been published in leading journals including Journal of International Business Studies and Strategic Management Journal. Her current research unlocks the performance dynamics of lateral teams – teams that coordinate across multi-unit organizations such as global key account teams or matrixed product or function groups. 
Prior to joining Ivey as a Professor, Dr. Maznevski served fifteen years as Professor at IMD (Institute for Management Development) in Switzerland. She developed, directed, and taught in open and custom executive education programs for senior leaders, including CEOs, from a wide range of industries and in countries around the world. She also directed IMD's globally top-ranked MBA program. Prior to IMD, she was an Assistant Professor at University of Virginia. She has served as a consultant and advisor to public and private organizations in North America, Europe, Latin America and Asia on challenges and opportunities of managing people globally, and she works frequently with global humanitarian and conservation NGOs.
Teaching
Leading People in Organizations (HBA)
Global Management Practices (MSc)
Education
B.A. (Hon) Western University, Anthropology & Linguistics
B.Ed. University of Toronto
Ph.D. Western University, Business Administration (Organizational Behaviour)
Work in Progress
Maznevski, M.L. Shaping Emergent Interdependence in Lateral Teams: When the Leader's Toolbox Has No Hammer
Ikegami, J.J., Maznevski, M.L. & Ota, M. How do MNEs leverage foreignness as an asset? A field study of Nissan`s leadership
Experience
Professor, IMD 2001-2016 (Director, MBA Program, 2009-2013; Director, Program for Executive Education, 2006-2008)
Assistant Professor, University of Virginia, 1994-2001