Mehmet A. Begen
Associate Professor, Management Science
Statistical & Actuarial Sciences
Epidemiology & Biostatistics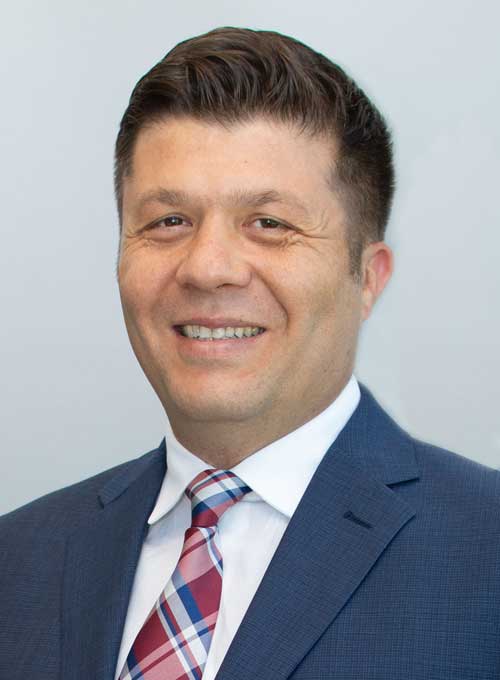 Contact Information
Richard Ivey Building 3340
Expertise
Management Consulting

Scheduling

Data Driven Approaches

Simulation

Analytics

Operations Research

Incentive Alignment

Healthcare Operations

Spreadsheets & VBA

Process & Flow Analysis

Project Management
To search for publications by a specific faculty member, select the database and then select the name from the Author drop down menu.
Professor Mehmet A. Begen is an industrial engineer, a management scientist and an associate in the Ivey Business School at the Western University. Besides Ivey, he is cross-appointed at the departments of Statistical & Actuarial Sciences and Epidemiology & Biostatistics at the Western.
Mehmet's research interests are management science/analytics applications, data-driven approaches and in particular scheduling and operations management in healthcare. He has been a PI or co-PI for NSERC Discovery Grants, Cancer Care Ontario Research Grant, NSERC Undergraduate Student Awards and others. Mehmet's research won a top prize in the "Optimize the Real World" competition hosted by FICO for solving real business problems with use of analytics, developing mathematical models with data and obtaining managerial insights.
He has PhD and MS degrees in management science from Sauder School of Business at the University of British Columbia, and a BS degree in industrial engineering from Middle East Technical University in Turkey.
Mehmet is a Certified Analytics Professional (CAP), worked in management consulting before his PhD studies and is a recipient of CORS (Canadian Operational Research Society) Practice Prize and served as the president of CORS. He teaches courses on analytical modelling, financial analytics, analytics projects, big data tools and statistics.
Teaching
Decision Making with Analytics, MBA, AMBA and HBA
Ivey Field Project, MMA
Art of Modelling, MSc, MMA
Business Statistics, MSc
Business Fundamentals (Analytics), MBA Direct
Applications of Stochastic Modeling, PhD
Quantitative Analysis, Preparatory Knowledge Program, MBA
End User Modeling (Spreadsheet Analytics and VBA), HBA
Healthcare Analytics (Health Sector), MBA
Best Practices: Competing with Analytics, MSc
Business Project, MSc
Financial Analytics, MBA and HBA
Education
PhD, Management Science - Sauder School of Business, University of British Columbia
MSc, Management Science - Sauder School of Business, University of British Columbia
BSc, Industrial Engineering - Middle East Technical University
Honours & Awards
Meritorious Reviewer Award (INFORMS Journal on Computing)
Eldon Gunn Service Award, Canadian Operational Research Society (CORS)
Ivey Bridge Award (presented to a faculty member whose stream of research has impact beyond traditional SSCI categories of Business and Management)
Practice Prize, Canadian Operational Research Society (CORS)
CORS President
Winner of FICO's "Optimize the Real World" contest, 2014
Certified Analytics Professional (CAP)