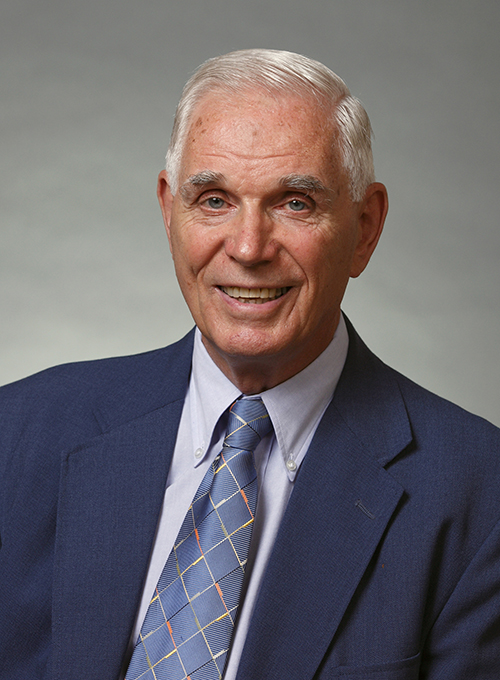 Contact Information
Richard Ivey Building 2365
Expertise
Reverse Marketing

Outsourcing/Make or Buy

Supply Strategy

Case Method

Negotiation
Michiel R. Leenders is the former Chairman of the Operations Management Area Group and former PhD Program Director at the Ivey Business School. He earned a degree in mining engineering from the University of Alberta, an MBA from the University of Western Ontario and his doctorate from the Harvard Business School.
Leenders has written a number of articles in a variety of magazines and journals. His textbooks appear in ten languages. In the supply area, the texts he has authored/co-authored include Value-Driven Purchasing: Managing the Key Steps in the Acquisition Process, Reverse Marketing: The New Buyer-Supplier Relationship, Improving Purchasing Effectiveness Through Supplier Development, and Purchasing and Supply Management. His three books relating to the case method include Writing Cases, Teaching with Cases and Learning with Cases. He has taught and consulted extensively both in Canada and internationally. He received PMAC's Fellowship Award in 1975 and in 1993 became the first holder of the PMAC endowed chair in purchasing management at the Ivey Business School.
Professors Leenders and James A. Erskine also conduct case method workshops around the world.
He has founded six small companies and is a director of ING Bank of Canada.
Education
BSc, Alberta
MBA, UWO
DBA, Harvard
Experience
Director Ivey Purchasing Managers Index (1998-present)
2003-2009 Leenders Purchasing Management Association of Canada Chair (2003-2009)
PMAC Chair, Purchasing Management, U.W.O., Ivey Business School (1993-2002)
Full Professor, Ivey Business School, U.W.O. (1972-1993)
Associate Professor, Ivey Business School, U.W.O. (1966-1972)
Assistant Professor, Ivey Business School, U.W.O. (1963-1966)
Harvard Business School, Harvard, Doctoral Program (on leave of absence, 1961-1963)
Lecturer, Ivey Business School, U.W.O. (1960-1961)
Instructor, Ivey Business School, U.W.O. (1959-1960)