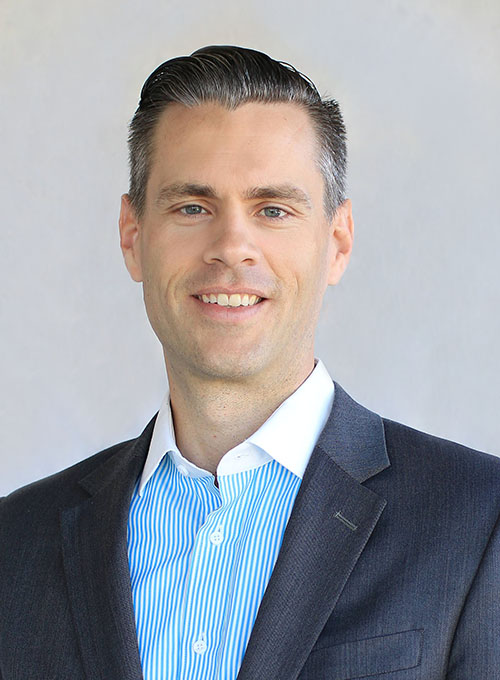 Contact Information
Richard Ivey Building 2304
Expertise
Public Policy

International Trade

Foreign Direct Investment

Political Risk

Innovation Policy

Environmental Economics
Mike Moffatt is an Assistant Professor in the Business, Economics and Public Policy group at Ivey and is the Senior Director, Policy and Innovation at the Smart Prosperity Institute.
In 2017, Mike was the Chief Innovation Fellow for the Government of Canada, advising Deputy Ministers on innovation policy and emerging trends, and represented Canada at G7, OECD and Organization of American States meetings. He has also previously held the titles of Director of Policy and Research for Canada 2020, Director (Interim) of the Lawrence National Centre for Policy and Management and Chief Economist for the Mowat Centre at the University of Toronto. While at Canada 2020, Mike hosted the podcast Wonk with Mike, where he talked about foreign policy with Ronan Farrow, the role of Mayors with Kate Graham, the Great Financial Crisis with Wayne Swan (Australia's Finance Minister during the financial crisis) and gun violence with Liz Plank. 
Mike has worked with politicians and policy markers of all political stripes in several countries to craft more effective public policy. From 2013-2015 Mike served as an economic advisor to Liberal leader Justin Trudeau. As an outside advisor, Mike played an advisory role on a number of policies, including the creation of the Canada Child Benefit as well as policy costing and economic forecasting work for the 2015 Liberal platform.
An economist by training, Mike's interests relate to the intersection of societal issues, public policy and economic growth, with a focus on international trade, foreign direct investment, innovation policy and the environment. In 2016 Mike co-authored the book Towards an Inclusive Innovative Canada. While at the Mowat Centre, Mike co-authored the study A Review of the Economic Impact of Energy East on Ontario and authored the study Making it Simple: Boosting Canadian competitiveness through selective tariff elimination. From 2012-2013 Mike wrote for the Globe and Mail's Economy Lab, where his piece on "the iPod tax" caused the federal government to change the regulations regarding importation of consumer electronics and let to the government paying a $27 million settlement to electronics importers. He has also provided expert testimony to both the House of Commons' Standing Committee on Finance and Standing Committee on Environment and Sustainable Development and the Standing Senate Committee on National Finance. Mike is currently a member of the Canadian Environment Domestic Advisory Group (CEDAG) for the Canada-European Union Comprehensive Economic and Trade Agreement (CETA) for the federal government, advising on the intersection of environmental and international trade issues between Canada and the EU.
In 2005, Mike co-founded the firm Nexreg Compliance, which provides regulatory consulting services to the chemical industry. While at Nexreg, Mike worked with both industry and government to find creative solutions to regulatory and trade issues. In his twelve years at Nexreg he worked with hundreds of clients in dozens of countries. Mike stepped down from his role as Director of Communications in 2016, but still remains a co-owner of the company.
Teaching
Business, Government and Globalization – HBA
Global Macroeconomics for Managers - HBA
Education
PhD, Management Science - Ivey Business School
MA, Economics - University of Rochester
BA, Economics and Political Science - Western University
Honours & Awards
Named to London's 20 Under 40 (2014)
Experience
Assistant Professor, Ivey Business School, (2012-present)
Adjunct Professor, Institute of the Environment, University of Ottawa (2019-present)
Senior Director, Policy and Innovation, Smart Prosperity Institute (2018-present)
Member of the Canadian Environment Domestic Advisory Group (CEDAG) for the Canada-European Union Comprehensive Economic and Trade Agreement (CETA) (2019-present)
Co-Founder, Co-Owner, Nexreg Compliance (2005-present)
Director of Policy and Research, Canada 2020 (2018-present)
Chief Innovation Fellow, Government of Canada (2017)
G7 Focal Point for Canada's I7 delegation at G7 Industry Ministerial in Turin, Italy (2017)
Canadian delegation leader for Organisation for Economic Co-operation and Development and Organization of American States meetings (2017)
Director (Interim), Lawrence Centre (2016)
Director of Communications, Nexreg Compliance (2005-2016)
Chief Economist, Mowat Centre, (2014-2016)
Vice-chair, City of London Council Compensation Review Task Force (2016)
Member of City of London Economic Partnership Advisory Panel (2016)
Member of Justin Trudeau's non-partisan Economic Council of Advisors (2014-2015).
Writer, Rogers Communications, Canadian Business Magazine and Maclean's (2013-2017)
Writer, Globe and Mail (2011-2013)
Lecturer, Ivey Business School, (2004-2012, MBA, 2008-2012, HBA)
Research/Course Development
Business, Government and Globalization - HBA