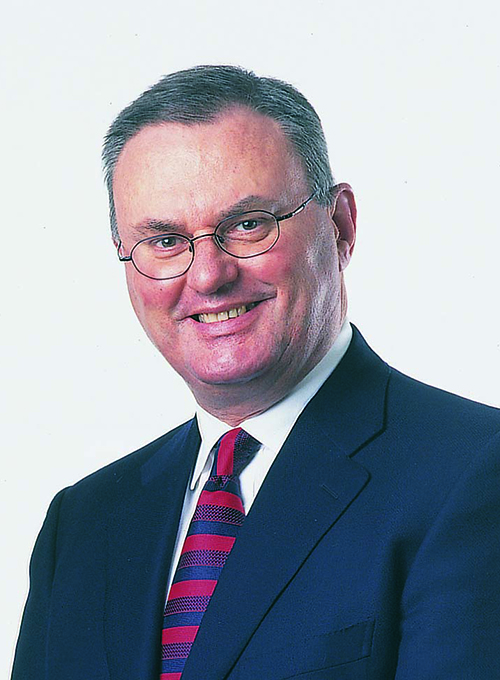 Contact Information
Richard Ivey Building 3304
Expertise
Health Care Management

Control Systems and Restructuring

Cost System Design
Professor Bryant holds a B.Com. (Canterbury), a M.Com.(Auckland), a M.A. (Ohio State), a Ph.D. (Cincinnati), and a CA (New Zealand).
He joined the Ivey Business School in 1996. Since 1980 he was a member of the Faculty of Management at the University of Toronto, where he taught extensively in degree and non-degree programs. His teaching and research area is accounting, particularly the area of Strategic Costing for management decision making. He has published articles, monographs and cases in this field, some of which have been international prize winners. In 1996, he received the prestigious OCUFA award, a province-wide teaching award for teaching, program innovation, and program leadership for his work as Director of the Executive MBA program from 1992-1996 at the University of Toronto.
Professor Bryant is currently director of the London and Southwestern region Local Health Integration Network, and the research director for the Blue Ribbon Commission on the Governance of Executive Compensation. He is also active in a number of other organizations, including the Canadian Deposit Insurance Corporation, Domtar, Industry Science Canada, and Unum Corporation. He previously taught at IMI, Ohio State University, University of Cincinnati, University of Auckland (NZ), University of Otago (NZ), University of Manitoba, Johannes Keppler Universitaet (Austria), and LIMAK Internationale Management Akademie (Austria).
Teaching
Managerial Accounting & Control, MBA Program
Education
BCom, Canterbury
MComm, Auckland
MA ,Ohio State
PhD, Cincinnati
CA
Bryant, M. J.; Sigurjonsson, T., 2019, "Should the Wells Fargo Shareholder Derivative Action—Should the case Succeed in Federal Court for the Board of Directors?", International Journal of Critical Accounting, November 11(1): 1 - 15.
Mahaney, M. C.; Bryant, M. J., 2018, "Great expectations: a regulatory promise unfulfilled", International Journal of Critical Accounting, April 10(1): 15 - 15.
Cadieux, D. C.; Lingard, L.; Kwiatkowski, D.; Van Deven, T.; Bryant, M. J.; Tithecott, G., 2017, "Challenges in Translation: Lessons from Using Business Pedagogy to Teach Leadership in Undergraduate Medicine", Teaching and Learning in Medicine, April 29(2): 207 - 215.
Mixa, M. W.; Bryant, M. J.; Sigurjonsson, T. O., 2016, "The reverse side effects of mark to market accounting: Exista and the saga of leveraged paper profits", International Journal of Critical Accounting, January 8(5/6): 463 - 463.
Bryant, M. J.; Sigurjonsson, T. O.; Mixa, W. M., 2014, "Restoring Trust in Public Institutions and the Financial System", International Journal of Economics and Accounting, December 5(4): 306 - 319.
Bryant, M. J., 1999, "Mapleview Hospital", Journal of Accounting Case Research, January 5(1): 88 - 102.
Bryant, M. J.; Mahaney, M. C., 1981, "The Politics of Standard Setting: In Dealing with Accounting Inconsistencies, Keep in Mind that Rules are Responses to Problems and Not Necessarily Solutions to Them", Management Accounting, December 62(9): 26 - 31.
Honours & Awards
Ontario Confederation of University Faculty Associations (OCUFA) Teaching Award 1996 given for program innovation for the Executive MBA Program at the University of Toronto.
Experience
Assoc. Professor; Ivey Business School, Western University (1998-present)
Assoc. Professor, The Rotman School of Management, University of Toronto (1980-98)
Director, Executive MBA Program, UofT (1991-96)
Associate Dean, MBA Programs, UofT (1993-96)
Discipline Rep., Erindale College (1983-88)
Research/Course Development
Written some 25 cases in Managerial Accounting including: Caribbean Internet Café; Surgeons of Steel; Flawless Tool and Die Manufacturing; Fisher and Paykel Limited; Kookaburra Limited. In health care: Mapleview Hospital; St. Catharines General Hospital; Note on the Ontario Health Care System; Gamma-Dynacare