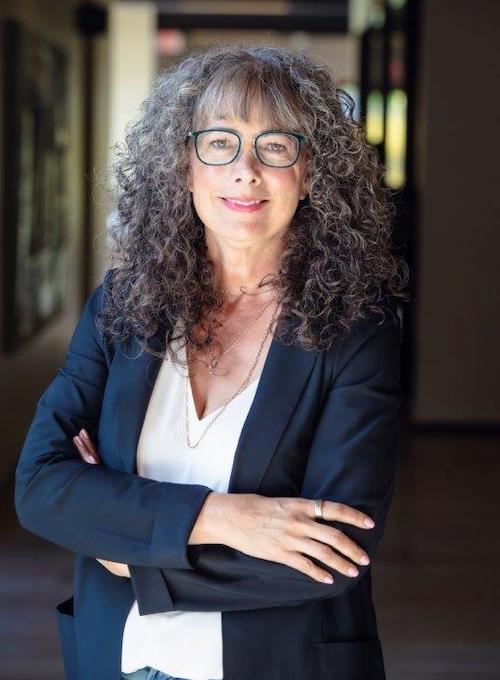 Contact Information
Richard Ivey Building 2311
Expertise
IT Competence of Business Leaders

IT Consulting

Technology and Social Capital/Social Networks

Technology Mediated Learning

IT Project Management
To search for publications by a specific faculty member, select the database and then select the name from the Author drop down menu.
Dr Nicole Haggerty is Assistant Dean, Mentorship and an Associate Professor in Information Systems at Ivey.  Since she left the private sector as a senior executive to pursue a second career in Academia, she has studied how to maximize the effectiveness of IT-enabled organizational performance.  Her research has specifically focused on the role of the increasing importance of cross-functional knowledge sharing and virtual competence as mechanisms to enhance value creation from technology.  Her most recent projects examine digital transformation initiatives in the health care sector, specifically how to effectively achieve electronic health record implementations in hospital settings. Her work has been published in Journal of Management Information Systems, Information Systems Journal, Human Resource Management, International Journal of Knowledge Management, Human Technology, Leadership in Health Services and many other journals. She has successfully supervised nine PhD students in both Information Systems at Ivey and Health Information Science at Faculty of Health Science and Faculty of Information and Media Studies.  Since 2020, she has been awarded over $175,000 in research grants to further her program of research.
Dr. Haggerty also has a keen interest in case-based education and how this active learning method creates significant learning experiences for students.  She has taught faculty development workshops on this method for over 500 faculty members in Colombia, The Netherlands, Kenya, Rwanda, Uganda, Ethiopia, Ghana, India, the United States and Canada. In 2012 she was named to an Emerging Leaders Award in Academic Leadership from the Ivey Alumni Association and in 2014 she won the Innovations in Case Teaching Award, from The Case Centre in the UK.  Dr. Haggerty is a social innovator who runs The Ubuntu Management Education Initiative (www.ivey.ca/ubuntu) with 9 African Universities in five African countries with a goal of collaboratively building capacity for case based education in African Universities while providing Ivey students with transformational learning opportunities in Africa. She has raised over $450,000 in support of this program to enable international student exchanges and visiting faculty opportunities.
Teaching
Leveraging Information Technology (HBA, MBA, EMBA)
International Service Learning in Africa (HBA)
Special Topics in Information Systems Research (PhD)
Case Teaching and Case Writing Workshops (for university and college faculty, in business, public health, medicine)
Zadeh, M. M.; Haggerty, N., 2023, "Intentional non-compliance: influencing employees' compliance decision in healthcare services", International Journal of Healthcare Technology and Management, January 1(1): 1 - 1.
Kimitei, E.; Charles, L.; Chepkwony, J.; Haggerty, N., 2019, "Effect of Logistic Information Integration Capability on Performance of Manufacturing Firms: The Moderating Role of Supply Chain Linkages", Journal of Research in Business, Economics and Management, October 13(3): 2480 - 2493.
Sibbald, S. L.; Haggerty, N., 2019, "Integrating Business & Medical Pedagogy to Accomplish the Sustainable Development Goals", Journal of Education for Sustainable Development, March 13(1): 92 - 101.
Qureshi, I.; Fang, Y.; Haggerty, N.; Compeau, D. R.; Zhang, X., 2018, "IT-Mediated Social Interactions and Knowledge Sharing: Role of Competence-Based Trust and Background Heterogeneity", Information Systems Journal, August 28(5): 925 - 955.
Sedig, K.; Naimi, A.; Haggerty, N., 2017, "Aligning Information Technologies with Evidence-Based Healthcare Activities: A Design and Evaluation Framework", Human Technology, November 13(2): 180 - 215.
Wan, Z.; Haggerty, N.; Wang, Y., 2015, "Individual Level Knowledge Transfer in Virtual Settings: A Review and Synthesis", International Journal of Knowledge Management, December 11(2): 29 - 61.
Wan, Z.; Compeau, D. R.; Haggerty, N., 2012, "The Effects of Self-Regulated Learning Processes on E-Learning Outcomes in Organizational Settings", Journal of Management Information Systems, September 29(1): 307 - 339.
Wang, Y.; Haggerty, N., 2011, "Individual Virtual Competence and its Influence on Work Outcomes", Journal of Management Information Systems, June 27(4): 299 - 333.
Wang, Y.; Haggerty, N., 2009, "Knowledge Transfer in Virtual Settings: The Role of Individual Virtual Competency", Information Systems Journal, October 19(6): 571 - 593.
Wan, Z.; Wang, Y.; Haggerty, N., 2008, "Why People Benefit from E-learning Differently: The Effects of Psychological Processes on E-learning Outcomes", Information and Management, December 45(8): 513 - 521.
Rasmussen, H.; Haggerty, N., 2008, "Knowledge Appraisal and Knowledge Management Systems: Judging What We Know", Journal of Organizational and End User Computing, January 20(1): 17 - 35.
Tsai, P.; Compeau, D. R.; Haggerty, N., 2007, "Of Races to Be Run and Battles to Be Won: Technical Skill-Updating, Stress, and Coping of IT Professionals", Human Resource Management, September 46(3): 395 - 409.
Neufeld, D. J.; Haggerty, N., 2001, "Collaborative Team Learning in Information Systems: A Pedagogy for Developing Team Skills and High Performance", Journal of Computer Information Systems, January 42(1): 37 - 43.
Schneberger, S. L.; Parent, M.; Haggerty, N., 2000, "Teaching e-Commerce: A Multidisciplinary Approach", Journal of Informatics Education and Research, January 2(2): 1 - 8.
Haggerty, N.; Schneberger, S. L., 2000, "An Analysis of the Canadian Information Technology Labour Market", Canadian Public Policy, January 26(4): 461 - 475.
Experience
Associate Professor, Ivey Business School, (2009-current)
Assistant Professor, Ivey Business School, (2002-2009)
Lecturer, Ivey Business School, Department of Computer Science, Western, (1989-1991, part time 1993-2002)
Visiting Lecturer, INALDE, University de Sabana, Bogota, Colombia, (2000)
Vice-President Oracle, The Assistance Group (now Sykes Canada), (1995-1998)
Senior Account Director, Oracle, The Assistance Group (1991-1995)
Research/Course Development
Knowledge Sharing and Collaboration
Capability Development for IT Savvy Business Leaders
IT Transformation in Healthcare
Africa Service Learning