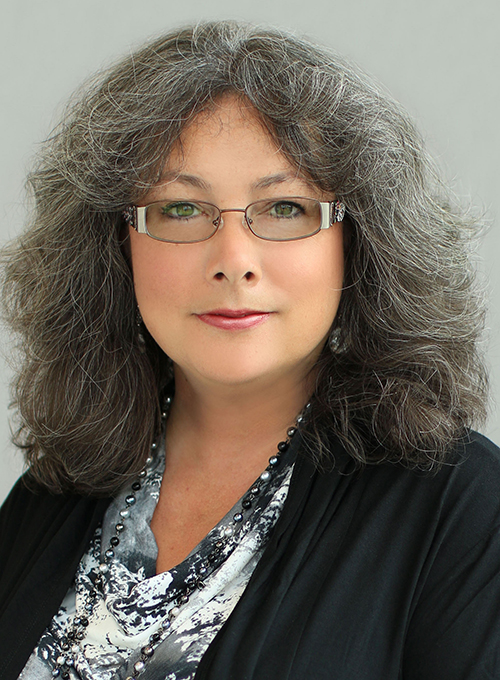 Contact Information
Richard Ivey Building 2311
Expertise
IT Competence of Business Leaders

IT Consulting

Technology and Social Capital/Social Networks

Technology Mediated Learning

IT Project Management
To search for publications by a specific faculty member, select the database and then select the name from the Author drop down menu.
Dr. Nicole Haggerty is an Associate Professor at the Richard Ivey School of Business at Western University. Nicole holds an HBA ('89) and PhD (2004) in Management Information Systems from the Ivey Business School. Prior to joining Ivey, while in industry, she held senior roles in Marketing and Service Operations and frequently collaborated with systems designers to create innovative service solutions and supporting applications on behalf of Fortune 500 clients. She gained extensive experience with the strategic impact of information systems and its role in advancing firm performance.
Dr. Haggerty's broad research area is enabling digital transformation and she has conducted and published research in areas of knowledge sharing antecedents and consequences, virtual competence antecedents and consequences. More recently her research involves multi-stakeholder shared knowledge influences on IT-enabled transformation projects with a focus on healthcare. Her research has been funded through grants from the Social Sciences and Humanities Research Council, Western University and Ivey and has been published in various journals and conference proceedings including; Journal of Management Information Systems, Information Systems Journal, Information & Management, Human Resource Management, Ivey Business Journal, Journal of Organizational and End User Computing and the International Conference on Information Systems.
Dr. Haggerty also has a keen interest in case-based education. She has 20 years of teaching experience in a wide range of undergraduate, graduate and Executive programs at Ivey, at IPADE in Mexico and at INALDE in Bogota. She is active in promoting case-based education initiatives and has taught Case Teaching and Case Writing faculty development workshops for over 500 faculty members in Colombia, The Netherlands, Kenya, Rwanda, Uganda, Ethiopia, Ghana, India and Canada. She has won various Ivey and Western University teaching awards including Marilyn Robinson Award for Excellence in Teaching, Western University, 2008, the 2012 Emerging Leaders Award in Academic Leadership from the Ivey Alumni Association and in 2014, and the Innovations in Case Teaching Award, "Cases in Support of Business School Collaborations: Insights from Service Learning in Africa, from The Case Centre in the UK.
Dr. Haggerty runs an initiative: The Ubuntu Management Education Initiative in which she coordinates partnerships with Africa business schools who are building capacity for case-based education. Since 2012, 84 Ivey students have engaged in service learning in support of over 1,400 Africa students to teach them how to learn from cases. The program has created 15 new indigenous teaching cases and supported the inbound exchange of 9 African students to Ivey over the last 3 years.
Teaching
Leveraging Information Technology (HBA, MBA, EMBA)
International Service Learning in Africa (HBA)
Special Topics in Information Systems Research (PhD)
Case Teaching and Case Writing Workshops (for university and college faculty, in business, public health, medicine)
Kimitei, E.; Charles, L.; Chepkwony, J.; Haggerty, N., 2019, "Effect of Logistic Information Integration Capability on Performance of Manufacturing Firms: The Moderating Role of Supply Chain Linkages", Journal of Research in Business, Economics and Management, October 13(3): 2480 - 2493.
Sibbald, S. L.; Haggerty, N., 2019, "Integrating Business & Medical Pedagogy to Accomplish the Sustainable Development Goals", Journal of Education for Sustainable Development, March 13(1): 92 - 101.
Qureshi, I.; Fang, Y.; Haggerty, N.; Compeau, D. R.; Zhang, X., 2018, "IT-Mediated Social Interactions and Knowledge Sharing: Role of Competence-Based Trust and Background Heterogeneity", Information Systems Journal, August 28(5): 925 - 955.
Sedig, K.; Naimi, A.; Haggerty, N., 2017, "Aligning Information Technologies with Evidence-Based Healthcare Activities: A Design and Evaluation Framework", Human Technology, November 13(2): 180 - 215.
Wan, Z.; Haggerty, N.; Wang, Y., 2015, "Individual Level Knowledge Transfer in Virtual Settings: A Review and Synthesis", International Journal of Knowledge Management, December 11(2): 29 - 61.
Wan, Z.; Compeau, D. R.; Haggerty, N., 2012, "The Effects of Self-Regulated Learning Processes on E-Learning Outcomes in Organizational Settings", Journal of Management Information Systems, September 29(1): 307 - 339.
Wang, Y.; Haggerty, N., 2011, "Individual Virtual Competence and its Influence on Work Outcomes", Journal of Management Information Systems, June 27(4): 299 - 333.
Wang, Y.; Haggerty, N., 2009, "Knowledge Transfer in Virtual Settings: The Role of Individual Virtual Competency", Information Systems Journal, October 19(6): 571 - 593.
Wan, Z.; Wang, Y.; Haggerty, N., 2008, "Why People Benefit from E-learning Differently: The Effects of Psychological Processes on E-learning Outcomes", Information and Management, December 45(8): 513 - 521.
Rasmussen, H.; Haggerty, N., 2008, "Knowledge Appraisal and Knowledge Management Systems: Judging What We Know", Journal of Organizational and End User Computing, January 20(1): 17 - 35.
Tsai, P.; Compeau, D. R.; Haggerty, N., 2007, "Of Races to Be Run and Battles to Be Won: Technical Skill-Updating, Stress, and Coping of IT Professionals", Human Resource Management, September 46(3): 395 - 409.
Neufeld, D. J.; Haggerty, N., 2001, "Collaborative Team Learning in Information Systems: A Pedagogy for Developing Team Skills and High Performance", Journal of Computer Information Systems, January 42(1): 37 - 43.
Schneberger, S. L.; Parent, M.; Haggerty, N., 2000, "Teaching e-Commerce: A Multidisciplinary Approach", Journal of Informatics Education and Research, January 2(2): 1 - 8.
Haggerty, N.; Schneberger, S. L., 2000, "An Analysis of the Canadian Information Technology Labour Market", Canadian Public Policy, January 26(4): 461 - 475.
Meymar Zadeh, M.; Haggerty, N., (Forthcoming), "Improving long-term care services: COVID-19 lessons from high-reliability organizations", Leadership in Health Services
Experience
Associate Professor, Ivey Business School, (2009-current)
Assistant Professor, Ivey Business School, (2002-2009)
Lecturer, Ivey Business School, Department of Computer Science, Western, (1989-1991, part time 1993-2002)
Visiting Lecturer, INALDE, University de Sabana, Bogota, Colombia, (2000)
Vice-President Oracle, The Assistance Group (now Sykes Canada), (1995-1998)
Senior Account Director, Oracle, The Assistance Group (1991-1995)
Research/Course Development
Knowledge Sharing and Collaboration
Capability Development for IT Savvy Business Leaders
IT Transformation in Healthcare
Africa Service Learning