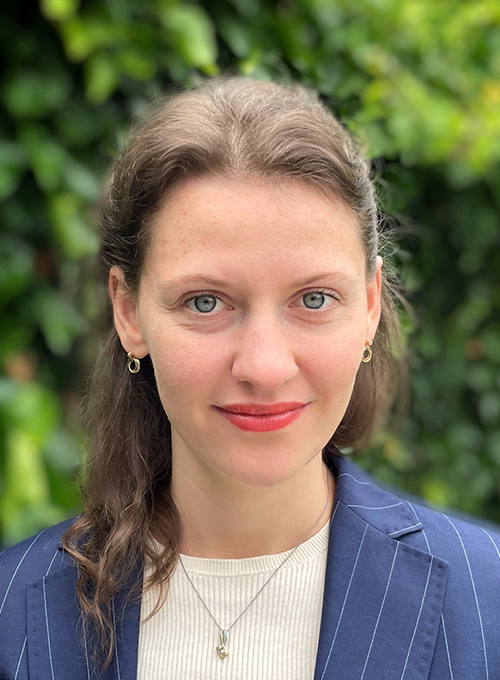 To search for publications by a specific faculty member, select the database and then select the name from the Author drop down menu.
Patricia Helena Hein is an Assistant Professor of Sustainability at the Ivey Business School. Her research focuses on the interplay of organizations and society. Specifically, Patricia explores how organizations may perpetuate pressing societal issues – such as inequality or climate change – but also how they can bring about societal change. In addition, she focuses on sustainable finance and impact investing. Prior to pursuing an academic career, Patricia worked in asset management for more than a decade. Most recently, she was an Executive Director at Goldman Sachs, advising clients on equity, fixed income, and alternative investments.  
Education
Ph.D. (Dr. rer. pol.), Business Administration – EBS Universität für Wirtschaft und Recht, Germany
M.Phil., Innovation, Strategy and Organisation – University of Cambridge, United Kingdom
B.Sc., Business Administration (Hons.) – University of Groningen, Netherlands
Hein, P. H.; Ansari, S., 2022, "From Sheltered to Included: The Emancipation of Disabled Workers from Benevolent Marginalization", Academy of Management Journal, June 65(3): 749 - 783.
Honours & Awards
Hein, P. H. "The Invisible Working Class: Uncovering and Addressing Invisible Marginalization in Organizations" SSHRC Insight Development Grant. Awarded 2023. (Principal Investigator)
Finalist, Outstanding Publication in OB (Organizational Behavior) Academy of Management 2023
Winner, Wolfgang Ritter Dissertation Award 2023
Responsible Research in Business & Management Honor Roll 2022
Winner, EGOS Best Paper Award 2021
Winner, EGOS Best Student Paper Award 2020
Top 3 Finalist, EGOS Best Paper Award 2020
German National Academic Foundation (Studienstiftung), GER
Whittaker Scholarship, Christ's College, University of Cambridge, UK
Experience
Vice President, Goldman Sachs, Asset Management, Sales (2019–2022)
Associate, Goldman Sachs, Asset Management, Sales (2016–2018)
Analyst, Goldman Sachs, Asset Management, Sales (2013–2016)