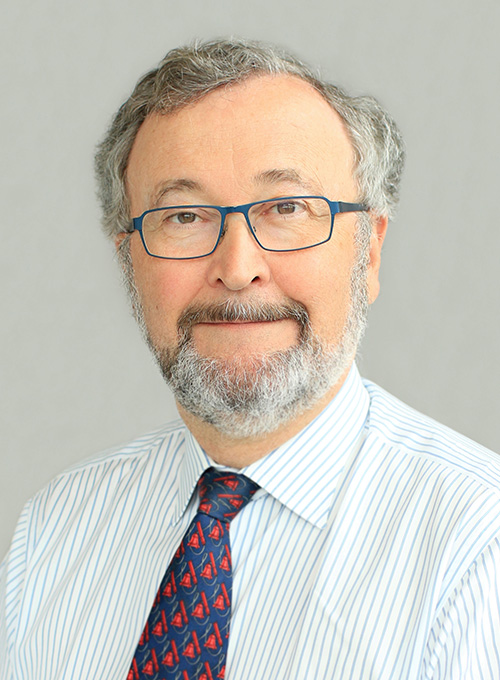 Expertise
Business Strategy

Top Management Teamwork

Organizational Design

Organizational Learning for Strategic Renewal

Competitive Strategy
Roderick E. White is a retired Professor of General Management at Ivey Business School. Since joining the school's General Management group in 1979, he taught Business Policy and Strategic Management at the undergraduate, masters and doctoral levels. He was a visiting professor at INSEAD during 1996. Rod earned his BA in Honors Business from Western University, and an MBA and DBA from Harvard University.
His research interests include the functioning of top management teams and questions of business strategy-organization. Currently, he is exploring how evolutionary forces affect interesting business behaviours. He received the Academy of Management Review Decade Award for the article, An Organizational Learning Framework: From Intuition to Institutions. He served as Ivey's Associate Dean - Faculty Development and Research from 2009 to 2014. Rod has consulted for numerous organizations. He has served on the board of Sandvik Canada Ltd., Biotron Advisory Board (Western) and the editorial board of the Strategic Management Journal.
Teaching
Ivey Field Project (HBA)
Strategic Analysis and Action (MBA)
Corporate Strategy (MBA)
Foundations of Management Thought (PhD)
Education
BA (Hons Bus) Western
MBA, Harvard
DBA, Harvard
, 2016, "The fetal origins hypothesis in finance: Prenatal environment, the gender gap, and investor behavior", Review of Financial Studies, March 29(3): 739 - 786.
, 2011, "Reflections on the 2009 AMR decade award: Do we have a theory of organizational learning?", Academy of Management Review, July 36(3): 446 - 460.
, 2009, "The GE paradox: Competitive advantage through fungible non-firm-specific investment", Journal of Management, October 35(5): 1129 - 1153.
, 2008, "Know-how transfer: The role of social, economic/competitive, and firm boundary factors", Strategic Management Journal, April 29(4): 425 - 445.
, 2007, "A biosocial model of entrepreneurship: The combined effects of nurture and nature", Journal of Organizational Behavior, May 28(4): 451 - 466.
, 2007, "Strategic purity: A multi-industry evaluation of pure vs. hybrid business strategies", Strategic Management Journal, May 28(5): 553 - 561.
, 2006, "Entrepreneurs and evolutionary biology: The relationship between testosterone and new venture creation", Organizational Behavior and Human Decision Processes, May 100(1): 21 - 34.
, 2006, "Resource context contestability and emergent social structure: An empirical investigation of an evolutionary theory", Journal of Organizational Behavior, March 27(2): 221 - 239.
, 1999, "The Evolution of Social Structure: Why Biology Matters", Academy of Management Review, January 24(4): 843 - 853.
, 1999, "An organizational learning framework: From intuition to institution", Academy of Management Review, January 24(3): 522 - 537.
, 1996, "The improvising organization: Where planning meets opportunity", ORGANIZATIONAL DYNAMICS, March 24(4): 20 - 35.
, 1995, "Organizational Learning: Dimensions for a Theory", International Journal of Organizational Analysis, January 3(4): 337 - 360.
, 1989, "Top management teams and organizational renewal", Strategic Management Journal, January 10(1 S): 87 - 105.
, 1986, "Generic business strategies, organizational context and performance: An empirical investigation", Strategic Management Journal, January 7(3): 217 - 231.
, 1985, "The Strategies of Foreign Subsidiaries: Responses to Organizational Slack", International Studies of Management and Organization, December XIV(4): 91 - 106.
Experience
Visiting Professor at INSEAD, Fontainebleau, France
Research Associate/Assistant, Harvard Business School
Research Associate, Ivey Business School