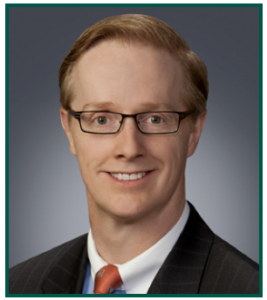 To search for publications by a specific faculty member, select the database and then select the name from the Author drop down menu.
Tim Watson joined the Finance Group at the Ivey Business School in 2022 as a part-time lecturer.  He is a strategically-focused finance executive with a unique combination of senior leadership roles in both the investment banking as well as corporate finance sectors. 
Tim has 25 years of investment banking experience, originating, negotiating, and executing debt and equity financings and M&A advisory assignments totalling over $200 billion in value while based in Toronto, Calgary, San Francisco, and Houston.  He served as Managing Director with RBC Capital Markets, CIBC World Markets, and was head of the Canadian energy infrastructure group at Bank of America Merrill Lynch.  He then transitioned from investment banking to the private sector, serving as Executive Vice President and CFO at AltaGas Ltd., a public North American infrastructure company.  At AltaGas, he oversaw financial reporting, treasury, tax, risk, financial planning, enterprise risk management, insurance, investor relations, corporate development and helped lead the acquisition of a $9 billion US acquisition, along with raising $3.3 billion of common equity, $2.8 billion of bank and term debt, US$4.95 billion bridge debt facility, $500 million of preferred shares, a $900 million subsidiary IPO, and $4 billion of asset divestitures.
Most recently, Tim served as CFO at a smaller private software company in Toronto, working closely with its founders in raising capital to support its significant growth, and building its forecasting and risk management capabilities. He is a certified Chartered Financial Analyst (CFA) and a Certified Director (ICD.D) with the Institute of Corporate Directors. He has also completed the Chartered Investment Management certification and various other executive education programs.  He has over 10 years of experience serving on both for-profit and not-for-profit boards.
Teaching
Mergers & Acquisitions (4574)
Education
Chartered Financial Analyst – CFA Institute
Certified Director (ICD.D) – Institute of Corporate Directors
HBA, Dean's List – Ivey Business School, Western University