T.S. (Tony) Frost
Associate Professor, Business, Economics and Public Policy
Faculty Director, Executive Education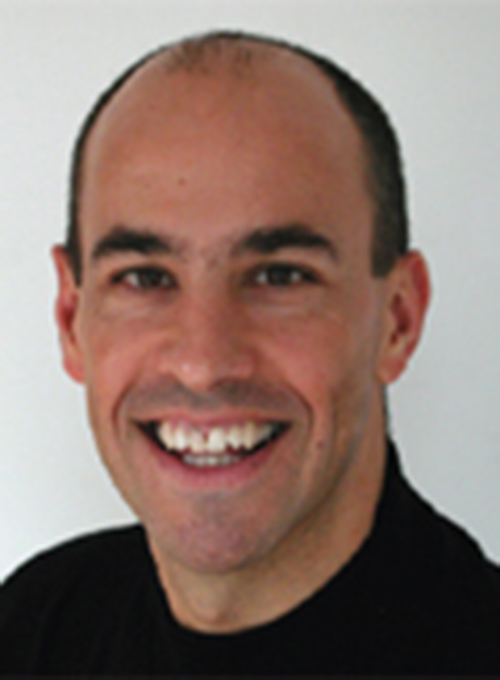 Contact Information
Richard Ivey Building 3312
Expertise
Foreign Investment and Host Country Economies

Geography of Technological Innovation

Multinational Corporations
To search for publications by a specific faculty member, select the database and then select the name from the Author drop down menu.
Tony Frost is an associate professor of international business, and the former MBA Program Director at the Ivey Business School. Frost received his Ph.D. from MIT's Sloan School of Management. His thesis "The Geographic Sources of Innovation in the Multinational Enterprise" received the inaugural Gunnar Hedlund Award for the best doctoral dissertation in international business. Before earning his Ph.D., Frost completed the first year of Sloan's MBA program and worked as an intern at Microsoft Corp. in Redmond, Washington. His undergraduate degree (BComm) is from the University of British Columbia.
Frost's research interests revolve around strategy and competition in a global context. The main focus of his research is on the capacity of foreign subsidiaries to assimilate, utilize and transfer geographically localized knowledge during the process of technological innovation. Papers from this research stream have been presented at various academic conferences and published in leading academic journals. More recently, Frost has embarked on a research project looking at competitive dynamics between multinationals and local firms in emerging markets. A paper from this project, co-authored with Ivey's Niraj Dawar, was recently published in Harvard Business Review. Frost's research has been funded by various organizations including Social Sciences and Humanities Research Council of Canada, Center for European Studies at Harvard University, Industrial Performance Center at MIT, and Carnegie Bosch Institute at Carnegie Mellon University.
Since joining Ivey in 1996, Tony Frost has taught Ph.D., MBA and undergraduate courses in Business, Economics and Public Policy and strategic management. He has also taught on several Ivey executive programs, including the recently launched Accelerating Management Talent program. He is currently Program Director of the Erasmus program in partnership with the Rotterdam School of Management. Frost also teaches specialized executive programs for emerging market companies in various locations around the world.
Teaching
Global Environment of Business
General Management
Business Policy Special Fields I & II
Education
BCom, UBC
SM, MIT
PhD, MIT
Frost, T. S.; Zhou, C., 2005, "R&D Co-practice and 'Reverse' Knowledge Integration in Multinational Firms", Journal of International Business Studies, November 36(6): 676 - 687.
Frost, T. S.; Birkinshaw, J. M.; Ensign, P. C., 2002, "Centers of Excellence in Multinational Firms", Strategic Management Journal, January 23(11): 997 - 1018.
Frost, T. S., 2001, "The Geographic Sources of Foreign Subsidiaries' Innovations", Strategic Management Journal, January 22(2): 101 - 123.
Frost, T. S.; Zhou, C., 2000, "The Geography of Foreign R&D within a Host Country: An Evolutionary Perspective on Location-Technology Selection by Multinationals", International Studies of Management and Organization, January 30(2): 10 - 43.
Dawar, N.; Frost, T. S., 1999, "Competing With Giants: Survival Strategies for Local Companies in Emerging Markets", Harvard Business Review, January 77(2): 119 - 129.
Experience
Associate Professor, Ivey Business School, Western (2004-Present)
Assistant Professor, Ivey Business School, Western (1996-2004)
Teaching Assistant, Sloan School of Management, MIT (1991-1994)