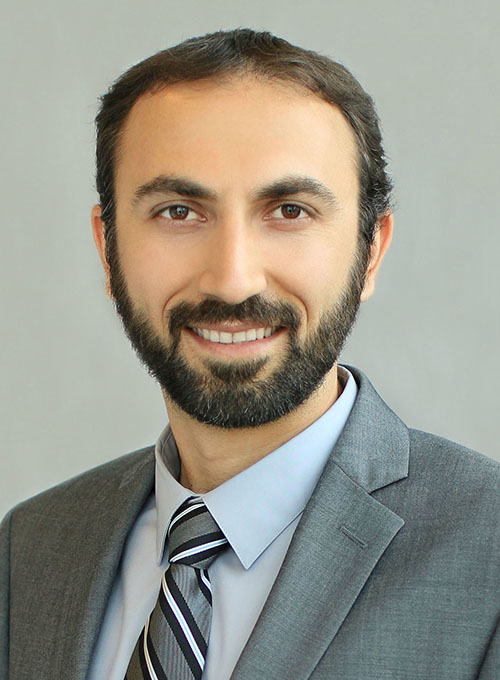 Contact Information
Richard Ivey Building 2309
To search for publications by a specific faculty member, select the database and then select the name from the Author drop down menu.
Yasser's research interests focus on two streams: innovating with information technology (IT) and information systems (IS) management. With respect to the former, Yasser is interested in the notion of user innovation, as an emergent and distributed phenomenon. His research examines how individuals proactively use IT to go beyond job requirements and innovate in their work practices. He studies the relationships between several organizational antecedents of proactive/innovative behaviors (e.g., IS resources) and innovating with IT (more here). With respect to the latter, drawing upon his interest stemming from his professional experience, he has also conducted several studies in the IS management domain. In the context of organizational IT innovation adoption, he explores how distributed leadership and social capital facilitate successful IT innovation implementation. As part of the same stream of research on IS management, he has conducted additional research on the very closely related areas of IS planning and IS alignment.
Teaching
Leveraging Information technology (HBA)
Design and Technology Management in Creative Industries (HBA)
Information Systems (PhD)
Education
PhD in Management, McGill University
MSc. in Management, Queen's University
MBA, Sharif University of Technology
BSc. in Electrical Engineering, Sharif University of Technology
Rahrovani, Y.; Pinsonneault, A.; Austin, R., (Forthcoming), "If You Cut Employees Some Slack, Will They Innovate?", MIT SLOAN MANAGEMENT REVIEW.
Rahrovani, Y.; Addas, S.; Pinsonneault, A., 2014, "Exploring the Long Shadow of IT Innovation Adoption Decisions on IT Value", Systèmes d'Information et Management, December 19(4): 31 - 87.
Rahrovani, Y.; Kermanshah, A.; Pinsonneault, A., 2014, "Aligning IT for Future Business Value: Conceptualizing IT Project Portfolio Alignment", Data base for Advances in Information Systems, August 45(3): 30 - 53.
Rahrovani, Y.; Chan, Y. E.; Pinsonneault, A., 2014, "Determinants of IS Planning Comprehensiveness", Communications of the Association for Information Systems, March 34(59): 1133 - 1155.
Honours & Awards
Bourses de doctorat en recherche, "La valeur des technologies de l'information par la gestion des ressources excédentaires," Fonds de recherche sur la société et la culture (FQRSC) (competitive selection) ($46,666): May 2011-August 2013
McGill's Excellence in Teaching Award: April 2013
Experience
IT Project management experience
Management consultancy experience (strategic planning and IS planning projects in banking, transportation, utility, biotechnology, renewable energy industries)
Engineering experience: electrical engineering