Program of Study in Years 1 and 2
Environmental Science - Pursuing a dual degree: HBA and Environmental Science.
Extra-curricular involvement in the first two years of university:
Science Students' Council.
Off-Campus Soph Team.
EnviroWestern.
Western Forex Association.
Why did you choose Ivey's HBA program?
The HBA program has allowed me to combine another field that I am passionate about with business. Spending my first two years in the faculty of Science helped me to build important skills and experiences that have aided me tremendously in shaping my career and personal goals. Similarly, I love the diverse learning experience Ivey fosters with students coming from different backgrounds and have found this breadth in perspectives to be a unique differentiator from other programs. 
Describe one highlight from your Ivey experience thus far.
Listening to the former CFO of Enron, Andrew Fastow, give a presentation to all the HBA1s. It was definitely a memorable experience as he's obviously not someone who is "a role model figure", but I learned many insights from his talk as his story was such a big event in business history. 
What advice do you have for incoming HBA students?
Enjoy every part your time at Ivey because it goes by all too fast! Talk to as many people as you can- classmates, professors, career management advisors, because you never know what you'll discover about others and yourself in doing so. 
How has Ivey's Career Management set you up for success?
Career management has offered numerous resources that have helped me navigate around the recruiting process, which was especially helpful as I've never experienced any formal recruiting prior to HBA1. Resources like career peers were especially helpful as I found speaking to HBA2s who've already worked in industries I was interested in provided the most relatable and practical advice. 
What kind of support did you find the most helpful with the intense curriculum in HBA1?
Definitely support within my section. While HBA1 is an intense year and can bring on stress, it was a relief to be going through it all with 75 other peers. Everyone was always very welcoming and helpful, which built a great support network. 
What has been the most challenging part of the program for you?
The most challenging part of the program was realizing that it wasn't as hard and daunting as I had set myself up to believe. I think in HBA1, many people may doubt themselves and wonder if they're in the right place or if they're "smart enough" to be here, but I think that in itself is the biggest hurdle to doing your best without fear of failure and succeeding. It definitely takes a bit of time to adjust, but that transition and experience has provided me with skills that I know will help me effectively pursue my goals in the future. 
What are your plans after graduation? 
Upon graduation, I have plans to travel and volunteer in South America in the summer, and after that I will be working in consulting in Toronto. 
HBA '18
Ivey Business School
Mary Yao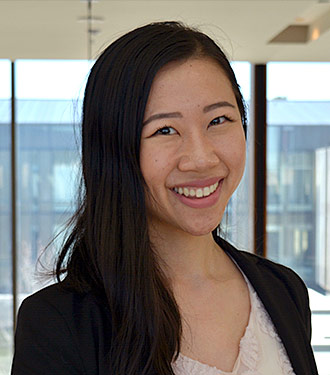 Thornhill, Ontario - Cardinal Carter Academy for the Arts