Peter Goldthorpe is the Vice-President of Transformation at SickKids, where he is focusing on their redevelopment project, Project Horizon, as well as key involvement in other major projects such as the ongoing Enterprise Optimization and Sustainability initiative, and the planned integration with The Hincks-Dellcrest Children's Centre.
Peter has more than 20 years of health care leadership experience in both the public and private sectors. For the past 10 years, he was a Vice-President at the Fraser Health Authority. In this role, Peter led a Corporate Services portfolio that was responsible for the development and delivery of all health care facility projects in the Lower Mainland of British Columbia and served as the executive lead for several major hospital campus redevelopments and real estate projects. Peter's role included leading business plan development, securing board and ministry approvals, managing key stakeholders, financial and risk management and overall accountability for project outcomes.
In addition, Peter established a shared services enterprise on behalf of the four major health organizations in the Greater Vancouver area to improve performance and efficiency. He has also led a number of other transformational and innovative initiatives in the health care sector including establishing a business development department to generate revenue for hospitals, and spearheading projects that involved new approaches to health care delivery.
Peter has an Executive Certificate in Managing Healthcare Delivery from Harvard Business School, a law degree from Queen's University, and a bachelor's degree in Honours Business Administration from the Ivey School of Business. He also served on the Board of Directors of the BC Centre for Ability Association – a non-profit society providing services for disabled children. He practiced corporate/commercial law at Lawson Lundell in Vancouver and was an Instructor at the Ivey School of Business at Western University.
Peter Goldthorpe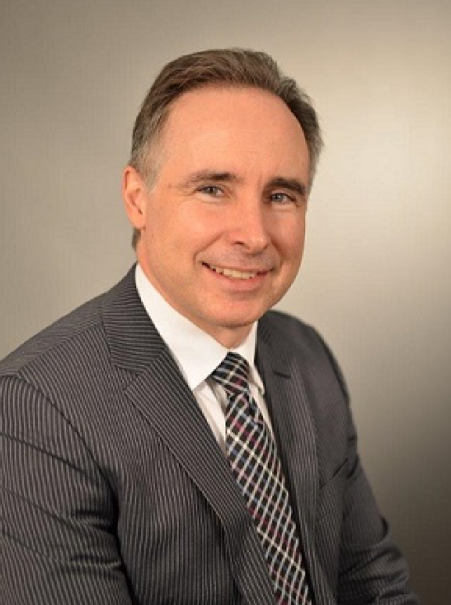 Vice-President of Transformation, SickKids