Shirlee Sharkey is president and chief executive officer of Saint Elizabeth, a leading national health care organization known for its social innovation, strong financial performance and pioneering practices. As Canada's largest social enterprise and vibrant not-for-profit innovator, Saint Elizabeth delivers more than six million health care visits annually and employs 8,000 people providing nursing, rehabilitation, personal support, research and consulting services. An organization firmly fixed on honouring human experiences in health care, Saint Elizabeth pursues innovative and exemplary practices to make a wider societal impact.
Shirlee's commitment to community advancement is evident in her leadership and involvement on many boards, with a strong focus in innovation and health technology. Shirlee chairs the Ontario Health Technology Advisory Committee, and holds key leadership roles in the Canadian health innovation ecosystem including being a member of the Ontario Health Innovation Council, and a member of the Advisory Council of the International Centre for Health Innovation at the Ivey School of Business.  Passionate about bringing new health technology to people more quickly, Shirlee serves on the EXCITE Management Board as well as EXCITE International where she collaborates worldwide to share ideas to strengthen the Canadian health system.
Academically, Shirlee is cross-appointed to the University of Toronto's Lawrence S. Bloomberg Faculty of Nursing and the Institute of Health Policy, Management and Evaluation as an adjunct professor. She has appeared on a number of media panels and is widely published on home and community-based health care, health transformation, social innovation and breakthrough leadership. Shirlee is a sought-after speaker and a frequent contributor to The Globe and Mail.
Shirlee M. Sharkey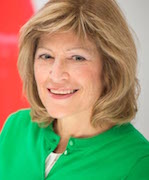 President & CEO, Saint Elizabeth