PhD and Masters Students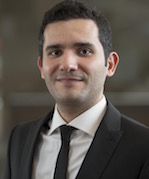 Salar Ghamat
PhD Candidate, Management Science

Salar is a PhD candidate in Management Science at the Ivey Business School. He has a Bachelor of Science in Civil Engineering from Tabriz University, a Master's of Science in Operation Research and Management Science from Tilburg School of Economics and Management and a Master's of Business Administration (MBA) from Bilkent University. His research interests are incentive alignment, contract design and mechanism design in health care operations management. In addition to his PhD, he has been teaching undergraduate level business analytics courses at the Ivey Business School.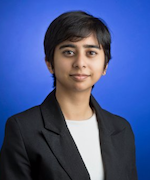 Arushi Raina
MBA Candidate, Ivey Business School
Arushi is an Ivey MBA 2018 candidate. Previously, she worked with KPMG as a Senior Consultant in the Strategy and Operations Practice. She has worked at several levels of the healthcare system, including with Provincial Health Ministries, Academic Health Sciences Centres and specific clinical programs. Arushi has worked specifically on issues pertaining to clinical services planning, fiscal sustainability and improving care delivery design and outcomes. She is passionate about healthcare policy, innovation and the intersection of healthcare and social services planning.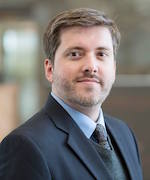 Felipe Rodrigues
PhD Candidate, Management Science
Felipe Rodrigues is a PhD Candidate (anticipated completion 2017) researching Health Care Management Science. In particular, discrete event simulation and queuing models related to applied problems such as hospital inpatient flows and bed capacity management. He is a recipient of the Ontario Trillium Scholarship and has taught university courses in Management Science, Operations and Quality Management for many years. Prior to joining academia, he worked in the industry as an International Operations and Logistics professional.
Current Research Analysts
Past Research Analysts