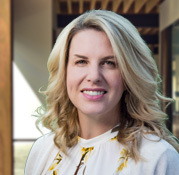 Profile
Michelle Dodokin is Vice President, Financial Planning & Analysis for Royal Sun Alliance (Canada), part of a £7.1B global insurance group with operations in the United Kingdom, Canada, Scandinavia and the Middle East. Michelle has national responsibility in Canada for financial planning, forecasting and cost management. She is currently leading a finance transformation project involving shifts in vision, people, technology and processes to elevate the role of finance as a strategic thought partner to business operations. 
Previously, Michelle held several senior-level roles in financial services including sales/marketing, operations, underwriting, finance and communications, mainly with Intact Financial Corporation, Canada's leading property and casualty insurer with over $8B in annual premiums. Michelle's broad experience includes insurance distribution, sales/operations transformation projects, acquisition integrations, product development/launches and secondary market offerings. Prior to joining the insurance industry, Michelle worked for Canadian Tire Corporation, quickly progressing from analyst to head of investor relations during which time the company was publicly recognized several times for outstanding leadership in investor relations.
In her personal time, Michelle also serves as a Board Director for JobStart, a 40-year non-profit organization dedicated to supporting people who are unemployed or under-employed to find rewarding work while also building their personal esteem and independence. JobStart helps more than 5,000 individuals on an annual basis, with a success rate of 85% in finding employment and/or continuing their educational goals.
Michelle is a graduate of Western University's Ivey Executive MBA program and is an alumna of Northwestern University's Advanced Executive Program (Kellogg).