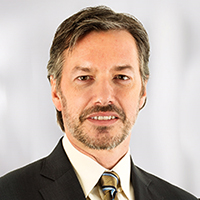 Bill Furlong
Senior Financial Services Executive / Regulator
Executive-in-Residence, Ian O. Ihnatowycz Institute for Leadership
Bill Furlong is a senior financial services Executive / Regulator with 25+ year track record of Character, Innovation and Success in Canadian and International Capital Markets. He recently retired as a Commissioner at the Ontario Securities Commission where he held responsibilities related to Board Oversight, Policy and Adjudication, and was Chair of the Audit and Finance Committee. He previously held Global, senior leadership roles in Front Office (Asset Backed Securitization, Trading Business Management, Toronto) and Middle Office (London, England). Bill is currently an Executive-in-Residence at Ivey Business School, writing, presenting and lecturing on Character Based Leadership to students and business leaders in Canada, U.S. and the U.K.