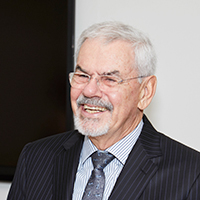 Bill Troost
President
Peel Plastic Products Limited
Bill (MBA '75) is the President and Founder of Peel Plastics Limited, a leading manufacturer of flexible packaging founded in 1978. Peel Plastics has over 250 employees and operates out of its 250,000 square feet plant in Brampton, Ontario.
Prior to his MBA Bill worked in the plastics industry in R&D and operational management.
He earned an undergraduate degree in chemical engineering at the University of Toronto, where he now serves on the Chemical Engineering and Applied Chemistry Board of Advisors, and also serves on the board of the Institute for Leadership Education in Engineering.