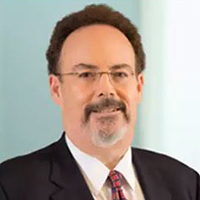 Michael Rolland
Chief Investment Officer
OMERS Private Markets
Michael Rolland was appointed OMERS Chief Investment Officer, Private Markets on September 1, 2014. In this role, his responsibilities include being the President and CEO of Borealis Infrastructure, the investment management arm of OMERS global infrastructure portfolio and the President and CEO of OMERS Private Equity, the investment management arm of OMERS global private equity portfolio.
OMERS directly owns and actively manages the significant majority of its private market investments. Overseeing OMERS Private Markets portfolios, with net equity investments in excess of C$24 billion*, Mr. Rolland leads international teams that focus on disciplined investing in high-quality companies with strong management aim to deliver stable, long term returns.
Prior to his current role at OMERS, Mr. Rolland was directly responsible for leading the evolution of OMERS infrastructure investment arm into a leading global investor in large-scale assets.
Mr. Rolland has a diverse background in accounting, commercial finance and a broad range of industry sectors and holds the Chartered Professional Accountant and Chartered Accountant designations. He holds an Honours Business Administration Degree from the Richard Ivey School of Business.
*As at December 31, 2015