The Ian O. Ihantowycz Institute for Leadership brings together researchers, experts and practitioners to tackle the challenges that face today's business leaders in the public, private and not for profit sectors. These conferences are an important way to stay current on Ivey's research into leadership challenges, opportunities and best practices.
Character and Candour Conference
HBA1 Students have a chance to hear from exceptional leaders at the annual Character and Candour Conference. Hosted by the Ian O. Ihnatowycz Institute for Leadership, our guests will deliver compelling messages reminding students of the importance of leader character.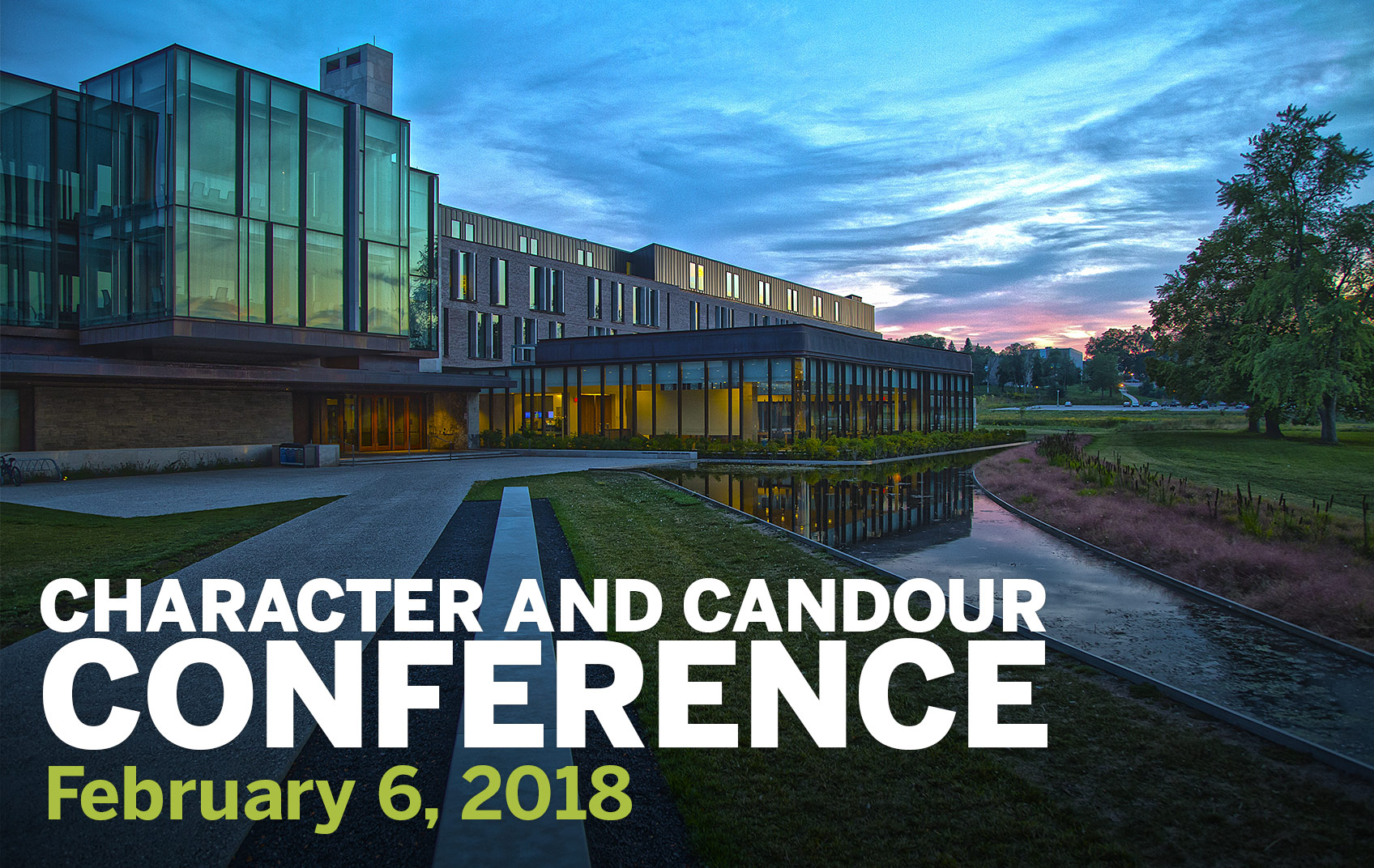 Leader Character Conference
The Ian O. Ihnatowycz Institute for Leadership hosts the invitation-only Leader Character Conference each year.
Why a leader character conference? The 2008 - 2009 financial and economic crisis provided an opportunity, indeed the obligation, for business schools to re- evaluate their role in teaching leadership and in developing leaders. Researchers at the Ivey Business School initiated a close examination of leadership failures and successes relating to the crisis. We posed one major question to 300 leaders worldwide: Would better leadership have made a difference?  The answer we received from these senior executives was unambiguous: Yes!
A main theme during our conversations with leaders in the public, private and not-for-profit sectors was character. Typically, two questions came up: What is character? And can character be taught? Leaders expressed strong views about this and in particular the challenge it poses to business schools.  However, the overall consensus was that character is a fundamental requirement of good leadership and thus it behooves business schools to determine how to properly address it.