Cassie Ellis
Assistant Professor, Ivey Business School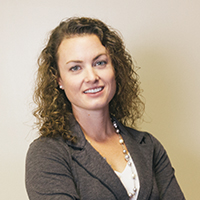 Dr. Cassie Ellis is an Assistant Professor and former Postdoctoral Associate with Ivey Business School at Western University. Cassie received her Ph.D. in Kinesiology from Western wherein her dissertation focused on making physical activity more pleasurable, with a focus on manipulating music to enhance the exercise experience. She currently studies leader character with a specific focus on exercising and developing character through different methods, such as music, mindfulness, and improvisation. Along with her collaborators, Cassie has helped develop a theory that explains the interconnectedness of our anatomical systems and ability to activate and control our demonstrative behaviour, regardless of context. Cassie also teaches at Brescia University in the MOS program, and through the department of Kinesiology at Western. 
In addition to her academic life, Cassie is a busy mom of two little ones and an avid health and wellness advocate. She teaches a variety of group fitness classes, certifies fitness instructors through canfitpro, and coaches the local competitive swim team's dry land program.