Women Leading Change
July 23, 2019
2:00 - 6:00 pm
BMO Auditorium, Ivey Business School
Women Leading Change is a free event for Ivey's women MBA students that provides the opportunity to learn from and network with top women leaders.  This event seeks to celebrate women's talent and success in the workplace, while also addressing some of the ongoing systemic challenges experienced by women from a gendered and intersectional perspective.
Leaders Panel moderated by Jana Seijts, Program Coordinator, Women's LAMP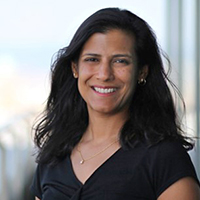 Nandini (Nan) DasGupta
Managing Director and Senior Partner, the Boston Consulting Group, Toronto
Nan DasGupta isThe Boston Consulting Group's Senior Vice-President, Partner and Managing Director in the Toronto office and serves as the Chair of the People Team in BCG Canada, as well as on the leadership team of BCG's Centre for Canada's Future. She is the Canadian Head of the People and Organization Practice and the North American Leader for Women@BCG. Nan's client practice at BCG has focused on issues of strategy, organization, and transformation for financial services and consumer companies.  In particular she has helped several of her clients design and execute large-scale strategic and organizational change programs.
In addition to her client practice, Nan is a Board Director on CivicAction Leadership Foundation, LEAP the Pecaut Centre for Social Impact, Toronto York School, and a member of Ivey Advisory Board.
Prior to joining BCG, Nan worked at General Electric Company as an engineer in the Industrial Motors business.  She received her MBA from the Ivey Business School, Masters of Electrical Engineering from the University of Toronto, and Honours Bachelor of Electrical Engineering degree from McGill University.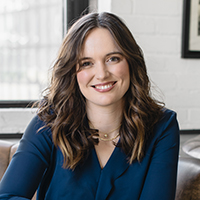 Krystyn Harrison
Founder & CEO, Prosper
Krystyn is Founder and CEO of Prosper, a digital coaching service that exists to help people learn the professional skills they need to advance their careers. Prior to founding Prosper, Krystyn served as a Consultant at A.T. Kearney in Toronto, serving media and financial services clients on digital strategy. She studied at the Ivey Business School where she graduated with an Honours of Business Administration and MBA.
Krystyn speaks fluent Fortune 500 and startup, coming from management consulting and several creative and entrepreneurial endeavours. She has lived and worked in Canada, the United States, Australia, and Japan and is passionate about the intersection of design and technology to create impactful solutions for social change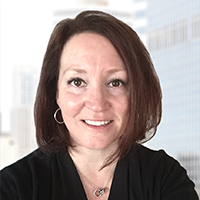 Shannon Lundquist
Chief of Staff, Deloitte Canada / Chile
Prior to taking on the Chief of Staff role, she led Healthcare Consulting for Canada and Chile, was the Toronto lead for Public Sector Transformation and sat on the Toronto Consulting Executive with a focus on Community Impact.
Shannon is an active member of Rotary International, Chairs the Board for Camp Scugog, and is on the fund development committee for Sherbourne Health Centre – an innovative health organization in Toronto dedicated to improving health outcomes for under-housed, newcomer and LGBT communities.
Before moving to consulting, Shannon had a successful 14-year career in the British Columbia Public Service, where she spent her final two years directing a complex, 10-year, $750m agreement including the design and implementation of an outsourced shared service organization for finance and health revenue services.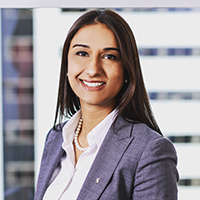 Puneet Mann
Vice President, Customer Experience, Scotiabank
Puneet is the Vice President of Customer Onboarding at Scotiabank. In this role, Puneet provides strategic direction, leadership and oversight for customer onboarding and KYC, across all channels and business units globally, ensuring plans and initiatives are supported in compliance with governing regulations and internal financial crimes risk management policies and procedures.
Puneet joined Scotiabank in 2008 and has held progressively senior positions in insurance, commercial banking, multicultural banking, retail distribution, and customer experience. Prior to this, Puneet has experience working in a variety of industries including healthcare, consumer goods, and forest products.
Puneet graduated from the University of Toronto and is also a graduate of the Ivey Business School's Executive Management Program. She sits on the board of Mentoris, a not for profit organization that supports career mentorship which Puneet founded in 2013. Puneet has a passion for involvement in the community and has volunteered her time with a number of organizations over the years. In her free time, Puneet enjoys traveling, reading, and spending time with family (including her 1 year old daughter) and friends.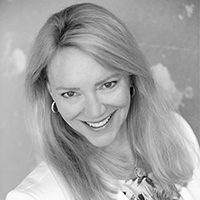 Karen Simpson
Senior Talent Inclusion Partner – Women in Leadership, TD Canada
Karen is an advocate for inclusion currently working at TD where she champions external female talent into STEM businesses. She is an expert in Talent Acquisition and, earlier this year, awarded the accolade of Canada's #1 Recruiter. On a personal front, Karen has raised 4 millennials through her career, became a global mountain climber at 50 and most recently an Amazon Bestseller with her 1st published work, Carpe Diem.  The only limits are imagined!
A Fireside Chat with Carol Stephenson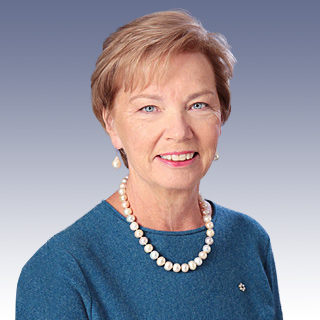 Carol Stephenson
Former Dean, Ivey Business School
Carol Stephenson served as Dean of the Ivey Business School at Western University from 2003-2013.
Ms. Stephenson spent many years in the Canadian telecom and technology industries before joining Ivey.  As a widely respected CEO of Lucent Technologies Canada Inc. and Stentor Resource Centre Inc. and an executive at Bell Canada, she has more than 30 years of progressive experience in marketing, operations, technology development, and regulatory affairs.
Ms. Stephenson is a Corporate Director currently serving on the boards of General Motors Company, Intact Financial Services Inc., and Maple Leaf Foods Inc..  She has served on several  government advisory committees and was on the Board of Directors of the Vancouver Olympic Games Organizing Committee (VANOC).
Carol Stephenson has earned significant recognition for her community work and industry involvement over the years, including induction into Canada's Telecommunications Hall of Fame, London's Business Hall of Fame, Women of Influence's Top 25 Women of Influence, and National Post's 50 Most Powerful Women.  In 2009, she was appointed an Officer of the Order of Canada, and in 2012 received the Queen Elizabeth II Diamond Jubilee Award.