Born and raised in British Columbia, I graduated from the University of British Columbia in 2010 with a Bachelor's Degree in Commerce. Upon graduation, I joined the family business, working extensively in the manufacturing, agriculture, and commercial real estate sector. I then joined a public accounting firm, working with a wide variety of private, public, and non-profit companies. After earning my CA designation, I felt prepared to take on a leading role within the family business. However, I knew I wanted to go back into industry to gain exposure to new and exciting challenges. To prepare for this transition, I saw pursuing an MBA as an opportunity to further develop the skills that I had already acquired, as well as develop competencies in areas I had less experience.

When I began researching MBA programs, Ivey immediately stood out. Having previous experience with the case method within the Chartered Accountant School of Business (CASB) program, I understood the advantages of applying real-world scenarios in an academic setting. Despite my familiarity with this method, I am still surprised by the level of complexity and detail that we delve into under the Ivey Case-Method. After four months in the program, I can say that the way I approach business has completely changed. I now evaluate business problems in a holistic way, no matter how complex or ambiguous. As a result, I have more confidence in my decision-making ability. What has stood out most about the program, however, is working in learning teams. Since starting the program, I have had the opportunity to work with an incredibly diverse group of individuals on a variety of projects. The insights I have gained from their experiences have been a cornerstone of my learning here at Ivey.

My advice for anyone considering an MBA would be to experience the learning environment in-person. During a Class Visit event, I was able to attend a class and speak with students and professors afterwards. By the end of the visit, I was convinced that Ivey was the right program for me.

Everyone at Ivey, student or faculty, is invested in your success. I am challenged every day to improve upon myself. I can think of no other program in Canada that can offer the same experience that I have found here at Ivey.
Education
Bachelor of Commerce, University of British Columbia
Chartered Accountant
MBA '16
Ivey Business School
Adam Erickson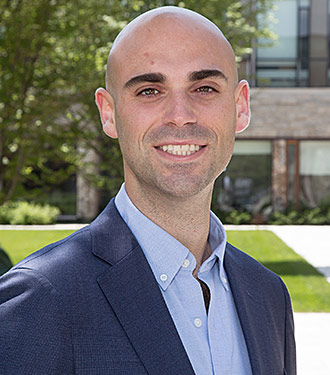 Vancouver, British Columbia