Like many of my classmates, I took a bit of a roundabout journey to Ivey. I think the breadth of experience that Ivey students bring to the classroom is truly one of the distinguishing features of Ivey's MBA.

I have always loved healthcare. I started on the softer side of health, completing my undergraduate studies in Psychology at Queen's. I fell in love with the human mind; particularly, what drives health behaviour and outcomes. I completed my thesis on bio-psychological responses to pain in collaboration with the cardiovascular stress response lab.

After my degree, I wanted to see the world. I moved to Germany for a year to live, work, and travel. During that time I took German language lessons and explored Europe and the Middle East. Upon returning to Canada, I wanted to re-enter the health research field and accepted a position at the Canada East Spine Centre in Saint John, New Brunswick.

I began as a Research Assistant, progressed to Research Coordinator, and then to Research and Operations Manager. In that position, I led a team consisting of physicians, students, and research professionals. I balanced multiple stakeholders including patients, funding partners, hospital staff, and hospital regulators to complete high-impact projects ranging from epidemiological outcome studies to Health Canada-monitored clinical trials.

While there, I was able to hone my research and quantitative analysis skills. I loved learning about healthcare from behind the scenes, and I recognized the changing landscape of healthcare in Canada. I wanted to position myself to be at the forefront of leading that change, and I knew I needed to develop my business skills.

In came the Ivey MBA. After sitting in on a class in April 2014, I had no doubt Ivey was the right place for me to gain that business acumen. That visit made it apparent that Ivey's Case-Method not only allows students to maximize their understanding of the business knowledge being taught, but also allows them to get the most out of their professors' and fellow students' experiences.  

What I didn't expect was just how impressive my classmates would be. This is the most kind, intelligent, and engaging group of people I have ever met. I feel privileged to call them my peers.

I am confident that I am developing the business skills and network I need for a successful and fulfilling career.
Education
B.A. Psychology, Queen's University
MBA '16
Ivey Business School
Alana Green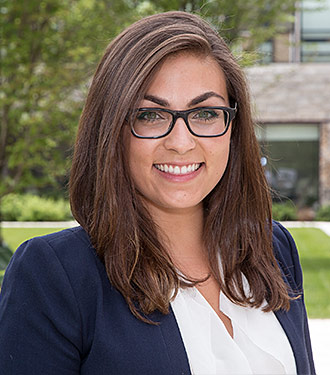 Ottawa, Ontario