When I began looking at MBA programs I was concerned because my background wasn't like the "typical" MBA student — I wasn't an engineer and didn't have a technical background. I graduated with an English degree and had every intention of becoming a high school teacher, but I started working for a small retail franchise in the last year of my undergrad and ended up staying and earning my way into a Senior Leadership position. I was experienced and strong on the soft skills side but had large gaps in my technical skills. My decision to pursue an MBA was for a career change — it was time to move on — and to round out my skill set and make myself a more balanced professional.
I compared and considered three schools and the ultimate differentiator that put Ivey head and shoulders above the other schools was its people. I had opportunities to engage with staff from the Admissions team, students during my class visit, and alumni while trying to get an outside perspective. The information I got from each of these groups was different but it all had a common thread — the program is top level but the real experience and value is the people. Now a quarter of the way through my year, I've realized just how true this is. The Ivey network is more than a group of alumni and faculty — it's a family.
If I can give any advice to a prospective Ivey student it would be simply this: get involved and take chances you wouldn't normally take. The Ivey experience is an intense rollercoaster and it pushes you to your limit. It is also the best opportunity to really discover what your limits are. Not what you think they are, but what they actually are. Take some risks, whatever that means for you. The rewards that follow are immeasurable. All of your classmates are in the same boat you are — left home, family, and friends behind to come to Ivey — and want to see you succeed. Embrace the support of your peers and push yourself outside of your comfort zone — you won't regret it.
Education
B.A. English - University of Victoria
MBA '14
Ivey Business School
Alex Bunyan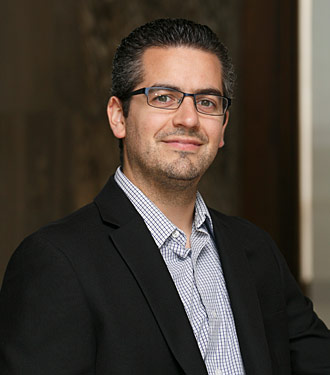 Calgary, Alberta