My time at Ivey has exceeded all my expectations. From the impressive and diverse backgrounds that all my classmates have to the intense learning process, the experience has been overwhelming in the best possible way.  

I was born in Mexico City, where I have lived nearly all of my life. Most of my past work experience has been in consulting and financial services. I was last working at a bank where I had the opportunity to work side-by-side with several senior executives in a very fast-paced environment. It was a great learning experience but after some years, I realized that I wanted to lead a team in making the important decisions and that I was ready to take the next step in my career. The best way to do this was to challenge myself outside my comfort zone through an MBA program.

After doing some research, Ivey became my number one option. Learning through the case-method at a top business school with a strong alumni network seemed like the perfect way to explore different career options in a safe environment.

Using the case-method every day has helped me take a holistic approach in finding solutions, in both the business world and my personal life, through learning and being able to consider a variety of perspectives that I never could have envisioned. The method has exposed me to a great number of different areas and opportunities in the business world, which I probably wouldn't have come into contact with in any other way.

Looking back, the decision to come to Ivey seems obvious. It's incredible how fast you get accustomed to being surrounded by exceptional individuals who enhance your everyday learning both inside and outside the classroom. I am very excited to see where this year takes us, especially since these months have already been filled with extraordinary experiences that I never could have imagined.
Education
Bachelor of Business Administration, Instituto Tecnológica Autónomo de México (ITAM)
MBA '16
Ivey Business School
Andrea Huitrón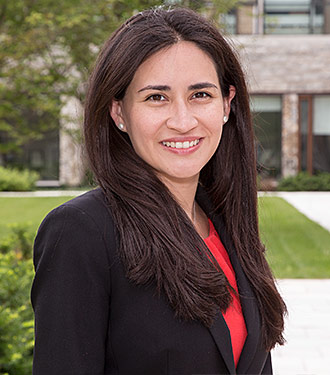 Mexico City, Mexico