I was born in Colombia and did my undergrad in Chemical Engineering in Medellin. After working for about four years I moved to Canada, and for another two years I worked in the Oil and Gas industry. Since my first day in the country I was convinced that I wanted to do my MBA at Ivey. I have had the chance to work in different sectors in the industry and I have always wanted to consolidate my skills and boost my career and as of today, I am surprised to see how much Ivey has added to my skillset compared to what I was expecting from an MBA.

When I did my school research in Canada, I immediately discovered Ivey, not only because it has consistently been ranked among the top business schools in the world, but also because it featured the case-based learning method — a hands-on, real-world approach to learning that keeps you engaged, allows you to understand the key factors that drive the managerial decision-making process, and challenges you to be creative and defend your ideas, just like the real world!

Ivey was a perfect fit for me. I have always dreamed of becoming an entrepreneur, and the school has provided me with a huge range of tools, pointers, and a strong network that will be vital for the success of my new ventures. In my opinion, the risk of starting a new venture is drastically higher without the skill set that the MBA program provides, and particularly, the fast-paced, real-world approach that carries the Ivey signature. The Ivey MBA transforms you, and you can feel the change as it happens.

But Ivey goes beyond academic transformation. As a person, you will feel those "Ivey moments" in which you know that something "clicked" inside you. In my own experience, I had some of those moments during my Communicating Effectively course. The way the professor shows you paradigm-changing lessons is stunning!

In the end, the bonds that you create during the Ivey MBA will last forever. I have met professionals from multiple countries and backgrounds, some of whom have become close friends and possibly future business partners. I consider this a very important Ivey feature. The way interactions are promoted allows you to build on those relationships, not only with your classmates but with the faculty, a team who is not only academically outstanding but also has integrity and strong values. Once you join the school, you become part of the Ivey family.
Education
Bachelor Chemical Engineering, Universidad de Antioquia, Medellin, Colombia
MBA '15
Ivey Business School
Andres Hurtado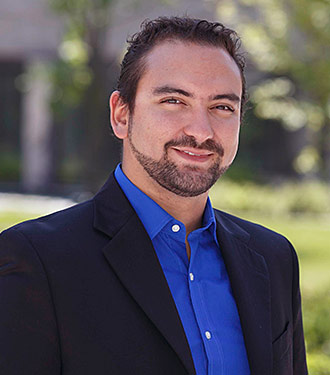 Medellin, Colombia