Prior to Ivey Business School, my career involved transforming the dreams of entrepreneurs into functional prototype machinery. Now Ivey is giving me the opportunity to expand my experience and evolve as a leader, launching me into a new phase of career development.
I am a licensed Professional Engineer and have had the chance to work for start-up firms around the world. In the final months of my undergraduate degree, I challenged myself to find an exciting job at a top European company. After countless cold calls, meetings, and interviews, my networking paid off and I landed two job offers. I set off for an epic adventure and ultimately ended up working for Cemtec, a hydrogen research facility, in Hobro, Denmark.
Cemtec provides services and lab space for start-ups in the hydrogen technology space. I was hired out to Serenergy almost immediately, where I was responsible for refining rough sketches into one of the world's first RMFC range extenders for electric vehicles. I was able to draw from my experience working at both Magna International and Linamar to help me create a new and innovative technology.
After several years, projects, and an MASc in Mechanical Engineering from the University of Toronto, I chose Ivey to help launch the next stage of my career. I had three reasons for targeting Ivey in my applications.
Case-based learning format
One-year program
Exceptional career management staff
The case-based learning format at Ivey is similar to real-world problem solving. Cracking a case almost always requires drawing on expertise from a variety of different backgrounds. For example, an accounting case might require reading about operations fundamentals. This manifests itself in the classroom environment, when two professors, with vastly different backgrounds, will simultaneously guide the classroom discussion. Case work also gives you the chance to learn and draw from your fellow students' previous work experiences.
Ivey's one-year program was very attractive to me as the opportunity cost of a second year off work was substantial. Ivey compresses nearly the same number of classroom hours that a typical two-year program offers into a twelve-month stretch. It's intense, but manageable. If you are considering Ivey, I would strongly recommend that you take the Preparatory Knowledge Program (PKP) prior to the start of the actual program. It helps you get to know your classmates as well as what to expect when April arrives.
The career management staff at Ivey is what makes this school stand out. If you come to Ivey with a vision of where you want to go, this team will help you develop the skills to get you there. So far, some of the most valuable experiences for me include participating in mock interviews both on campus and at Get Connected.
All of these factors have helped to build an extraordinary learning environment at Ivey. But the real value of this program involves sharing a year with a small group of highly motivated people who love a challenge.
Education
Bachelor of Engineering, University of Victoria
MASc, University of Toronto
MBA '14
Ivey Business School
Andrew Bell, P. Eng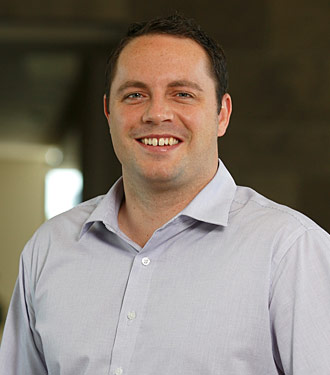 Orillia, Ontario