My journey to Ivey began in Vancouver in the Marriott Hotel's coffee lounge one morning in October 2012 with Julia Michienzi, one of the managers of MBA Recruiting and Admissions at Ivey. Throughout that meeting, I questioned whether or not the Ivey MBA could offer me what I needed. Having graduated with a Bachelor in Fine Arts and having worked solely for small to medium-sized theatre companies, I was worried that I wouldn't receive the education I needed to fill my knowledge gaps and help me grow my career in a non-profit fundraising setting. I wasn't sure that a 'conventional' MBA was what I needed; however, I quickly learned that Ivey's MBA was anything but conventional!

Now, almost two years later, I can speak to Ivey being unique and I know with certainty that I made the right choice. The Ivey Case-Method is engaging and thought-provoking. It never allows you to sit back and cruise; it challenges you to push yourself further. The professors are incredibly generous individuals with immensely varied backgrounds and experiences. My classmates inspire me every day and dare me to work harder and smarter. Within the Ivey walls, there is a place for everyone to fully explore their passions. Whether those passions are simply hobbies or they are the beginning of a blooming career. I am currently the Vice President External of the Impact Club where I am able to grow my fundraising abilities. I have tried, for the first time, my hand at golf, rugby, and squash. By the end of the year I will have travelled to South America, visited multiple prominent organizations, and listened to today's business leaders. The possibilities here are endless and you can go as far as you allow yourself.

I feel confident that my career will flourish with the skills I am acquiring inside and outside of the classroom at Ivey and I relish the opportunity I've been given to spend a year learning, growing, and exploring.
Education
Bachelor of Fine Arts, Simon Fraser University
MBA '15
Ivey Business School
Anne-Sophie Woolnough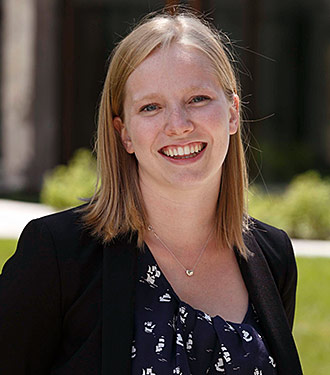 Toronto, Ontario