A year ago, amidst ample opportunities for progression within the organization, I tenaciously decided to go back to school to pursue an MBA. To me, it was the perfect platform to equip myself with the tools that help drive business performance, aid managerial decision-making, and hone organizational leadership skills. I had completed an undergraduate degree in business, with experience in asset management and capital markets, before moving into finance operations for my most recent role in oil and gas.

Throughout my career, I have worked in dynamic, collaborative global teams. I hoped for a similar environment through the MBA experience as well. I was looking for a one-year program and was careful in my research to ensure there was no compromise on quality due to the timeframe. Ivey stood out for me, not only because of its reputation as Canada's top business school, but also because of its strong emphasis on leadership development, which is evident in its rich alumni networks. The case-based approach to learning allows students to exercise managerial decision-making every day in the classroom and trains them to think strategically to solve complex, real-world business problems.

The support system here at Ivey is built on trust, mutual admiration, and a commitment to excellence — together. As a results oriented person myself, working alongside classmates who are equally resolute I was pleasantly surprised at the pride and encouragement towards one another's development and achievements. This is a culture of the MBA class, which allows deep bonding among candidates due to the smaller class size. My experiences with the alumni have shown that they are also extremely generous, forthcoming with information and guidance when sought.

I've had numerous memorable experiences in the program so far, one such was working with my first learning team on our first 24-hour report. It was an intense exercise with the whole class burning the midnight oil on campus concentrating on acing the report. The successful completion was followed by a celebration at the local patio in true Ivey style. This reinforced my confidence in the Ivey program, which has opened doors and presented opportunities for me to work with the best and brightest minds around the world.

Over the last four months, I have noticed exponential development in facets of my personality and skill sets through efforts to stretch and move out of my comfort zone. Each day poses new challenges with new learnings. The journey has been rigorous and phenomenal so far, and I am eager to see what the rest of the year has in store.
Education
BComm. (Honors), Sri Sathya Sai Institute of Higher Learning
MBA '16
Ivey Business School
Aparna Natarajan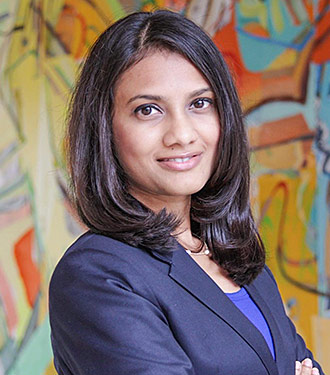 Chennai, India